Digital Transformation in Clinical Trials: 6 Ways Sites and Sponsors Can Improve Enrollment Processes
As healthcare becomes increasingly digitized, the clinical trial industry continues to undergo digital transformation as well. Research teams are implementing digital technology to capture data, to visit with and monitor patients, to report clinical outcomes, and more.
What is digital transformation in clinical trials?
"Digital transformation in clinical trials is about leveraging technology to improve trials in meaningful ways," said Alex Eastman, Head of Product at OneStudyTeam. "As an industry, we tend to underappreciate how technology can help us understand. That is, in addition to identifying how digital technologies can help us improve, let's also use digital technologies to help us understand what works and what needs improvement."
Why is digital transformation necessary in clinical trials?
"Sites play a critical role in recruitment and enrollment," Eastman said. "Sponsor visibility into what's happening at each site has typically been limited to pre-screening logs and periodic monitoring. Digital technologies can give sponsors insight into the work that sites are doing and what is effectively contributing to recruitment and enrollment. Digital technologies can also help sponsors answer questions about what works and what doesn't, and bring clarity to the challenges that sponsors need to address to improve recruitment and enrollment."
When applied to enrollment processes, digital transformation can:
(1) Sponsors and Sites: Gather patient recruitment data
Why: Both sites and sponsors can track recruitment sources, whether patient candidates are entering the enrollment funnel from online sources like clinical trial recruitment websites and social media ads, or other sources. Sponsors and sites can review this data to determine which recruitment sources are high-performing.
How: Sponsors can provide a cloud-based patient enrollment management platform (like StudyTeam) for sites to use in order to automatically track and store this patient recruitment data while sharing a de-identified version of it with the sponsor team. With a complete picture of recruitment performance, sponsors can take action to improve the health of various recruitment efforts.
(2) Sponsors: Set up an integration that ensures clinical trial referrals flow seamlessly into site workflows, to reduce burden.
Why: Patient referrals coming from recruitment partners can add site burden if sites need to keep track of standalone referral portals and emailed referrals. Referrals can also get lost this way.
How: Sponsors can make the referral process easier for sites by setting up a referral partner integration that automatically imports clinical trial referrals from various recruitment platforms directly into the system where sites are managing patient enrollment. Then sites can more quickly and efficiently process interested referred patients.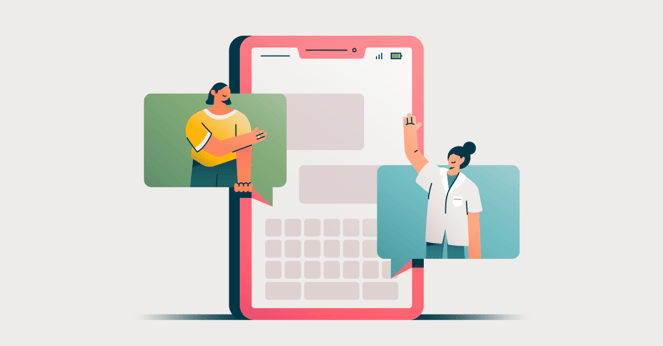 (3) Sites: Enable texting with patients for more convenient communication and scheduling.
Why: More than 80% of people in North America alone use text messaging, so this is a convenient method for both sites and patients to communicate in a timely manner about upcoming visits.
How: Once patients enter the enrollment funnel, site teams can offer to set up text communications. Ideally, site teams avoid using personal cell phones to communicate with patients. Instead, they can choose a service that consolidates the workflow for texting patients on a centralized platform. This way, it's easy to track conversation history and to allow different team members to pick up on communications where others have left off.
(4) Sponsors: Implement reporting tools to analyze clinical trial recruitment and enrollment data.
Why: The sooner sponsors know (1) what obstacles are delaying recruitment and enrollment and (2) where in the enrollment funnel those obstacles are showing up, the sooner they can take corrective action.
How: As sponsors consider the right platform for securely sharing recruitment and pre-screening insights, they can also consider the types of reporting tools available within that platform. Sponsors can look for opportunities to gain visibility into:
(5) Sponsors: Identify likely problem areas in trials with clinical trial enrollment forecasting.
Why: Through advanced enrollment forecasting, sponsors can proactively ameliorate or eliminate execution risks on their studies before they manifest, saving valuable time and resources, and improving relationships with sites.
How: By enriching the existing clinical datasphere through the integration of IRT and pre-screening data from research sites, sponsors can implement clinical trial enrollment forecasting tools to predict enrollment trajectories and actionably navigate site-specific risks. Sponsors can consider teaming up with enrollment forecasting experts to get started.
(6) Sites: Implement eSource collection on clinical trials to accelerate study startup.
Why: Sites can't start enrolling patients until source documentation is set up. Our team spoke to more than 50 sites about source documentation, and 74% of them said that manually creating source documents adds burden. Additionally, the use of paper source can lead to data-entry errors and protocol deviations.
How: To eliminate time-consuming manual source document preparation, sites can choose eSource documents, or electronic source documents, configured by a technology partner to meet their protocol needs. Best practice: Make sure the eSource forms for clinical trials can be customized per site specifications.
Facilitate digital transformation in your clinical trials
Whether you're part of a site team or a sponsor team, you're likely working to optimize your clinical trial processes and outcomes. Consider how digital technology can support your goals. Looking for guidance in choosing the right solutions for your specific trials? Our experts (and suite of solutions) at OneStudyTeam can help.
Related Posts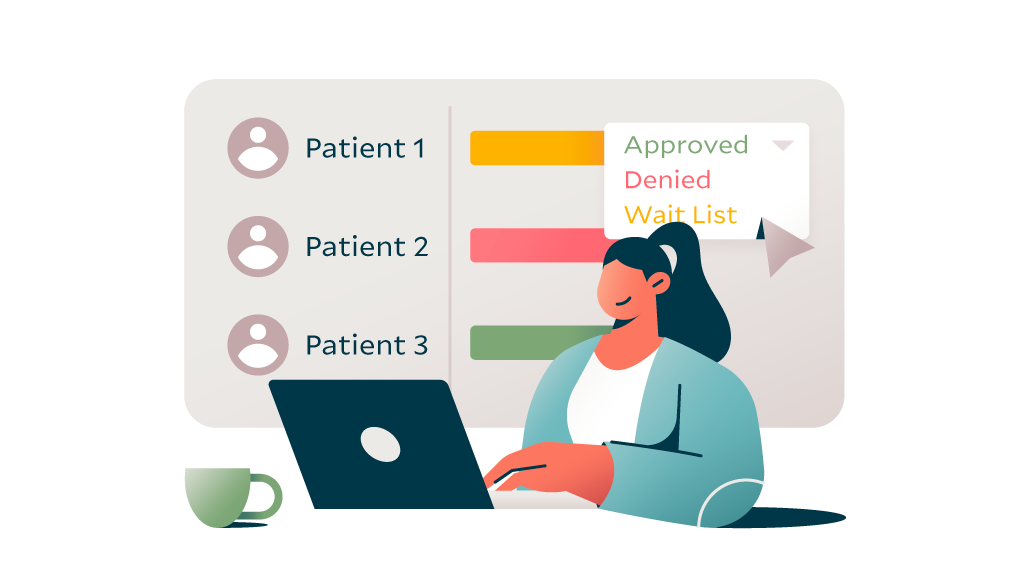 Patient slot allocation can be a critical element of early phase clinical ...
Read More