Increasing Diversity in Clinical Trials? Here's How to Know if You're on Track with Your Diversity Plan.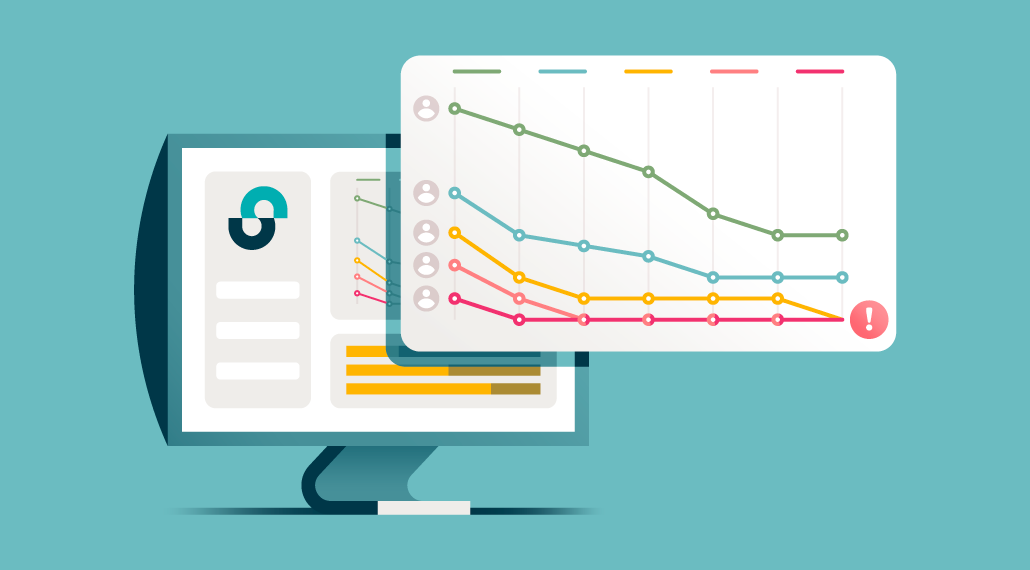 In 2022, the FDA provided draft guidance around diversity plans for sponsors to improve the enrollment of clinical trial participants from underrepresented racial and ethnic populations in later-stage trials. Recommendations to sponsors include:
Establish enrollment goals for underrepresented racial and ethnic participants in a trial

Develop a plan to enroll clinically relevant patient populations, and submit that plan to the FDA during the development of a medical product

Collect and present race and ethnicity data to the FDA
Are you in the process of developing your Race and Ethnicity Diversity Plans? While all FDA expectations have not been finalized yet for these plans, it's important to equip your trial teams and site teams with clinical trial technology that enables them do the following:
Securely collect race and ethnicity data during pre-screening, for a better chance of increasing diversity in your clinical trials
When sites collect race and ethnicity data during the pre-screening process and enter this information into StudyTeam, our patient enrollment management platform, de-identified metrics can be securely and automatically shared with their sponsors.
Alan Lane, Senior Director of Strategic Accounts at OneStudyTeam, works with sponsors to optimize clinical trial enrollment. One of his current focuses is driving the use of StudyTeam's diversity reporting tools to more easily identify causes of underrepresentation in trials, while taking steps to eliminate barriers to inclusion. "StudyTeam is really unique because it's the vessel that can carry data from sites to sponsors before enrollment," Lane said. "Most sponsors get this information farther downstream after informed consent, enrollment, and randomization, but that data is so far downstream that it's harder to course correct."
With StudyTeam for Sites, it's easy for sites to capture race and ethnicity data early in the trial, during pre-screening instead of after randomization, with just a few clicks. As they fill out each patient card during pre-screening with information like date of birth, contact outcomes, and initial eligibility assessments, they can also select race and ethnicity labels from dropdown tabs.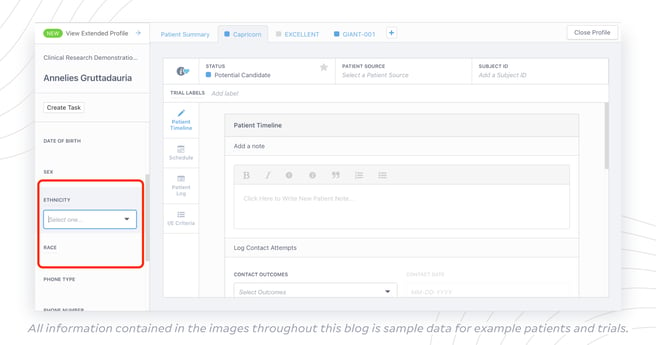 "This is a great way to capture diversity insights in the enrollment funnel during the pre-screening process," Lane said. "If you can make this data visible to you across all sites in your study, you'll greatly improve your odds as you track and report on this later on. If you don't set yourself up to meet the plan, you've lost valuable time building out the plan in the first place."
Generate reports that offer early visibility into enrollment progress during pre-screening, so there's time for corrective action
It's not enough to enable your sites to gather race and ethnicity data during pre-screening – you also need to be able to view it in an organized and clear picture to enable quick clinical trial data analysis. StudyTeam, which is compliant with all applicable data protection laws, including HIPAA and GDPR, offers interactive pre-screening reporting tools so you can get ahead of any barriers that are preventing you from increasing diversity in your clinical trials.
Diversity Reports in StudyTeam for Sponsors provide you with a visual of overall trial performance, I/E criteria failures, and reasons declined, categorized by race and ethnicity. So you can identify diversity challenges in the enrollment funnel, where certain I/E criteria are disproportionately affecting certain populations, as well as trends around why underrepresented populations may be declining to participate in the trial.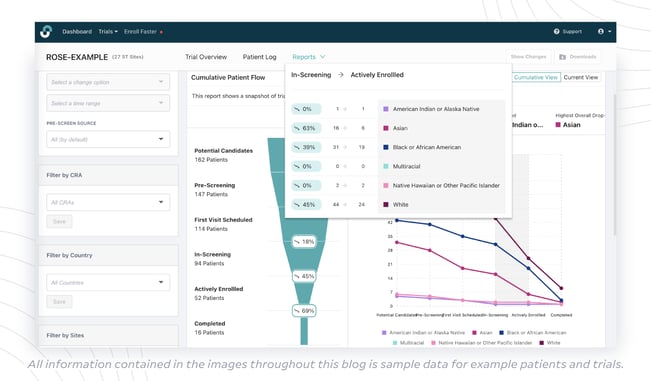 "StudyTeam isn't just showing you how you are tracking towards your diversity enrollment goals – it can also help provide insights to help understand why there is a potential problem," said Greg Tsinzo, Director of Strategic Accounts at OneStudyTeam, who also works closely with top sponsors to develop diversity strategies, including data tracking. "With our pre-screening Diversity Reports, we can provide insights into why patients are falling out of the funnel during pre-screening. It's powerful to have information this early during pre-screening. When you have insight into this data, you can make adjustments earlier on, such as re-screen eligible patients and take whatever action is needed to enroll representative populations."
Start tracking your progress toward meeting your FDA Race and Ethnicity Diversity Plans
As global diversity measures continue to take shape, diversity reporting capabilities are becoming more and more important. In the U.S., Congress incorporated sections about clinical trial diversity in their 2023 government funding bill. Per section 3601, sponsors will be required to create and implement diversity action plans for phase 3 studies, and other pivotal studies, of new drugs. Per section 3602, the FDA will issue or update guidance to specify the format and content of diversity action plans.
Creating Race and Ethnicity Diversity Plans takes time and effort, and ultimately ensures you're developing therapies that are safe and effective for everyone they're intended for. Facilitating digital transformation in your clinical trials can help. Make sure you're equipped with the clinical trial technology you need to follow through – to enable your sites to easily track this important race and ethnicity data, and to enable your trial team to gain visibility into that data early on in enrollment. Click below to get a StudyTeam demo, and start tracking your progress toward your diversity goals.
Related Posts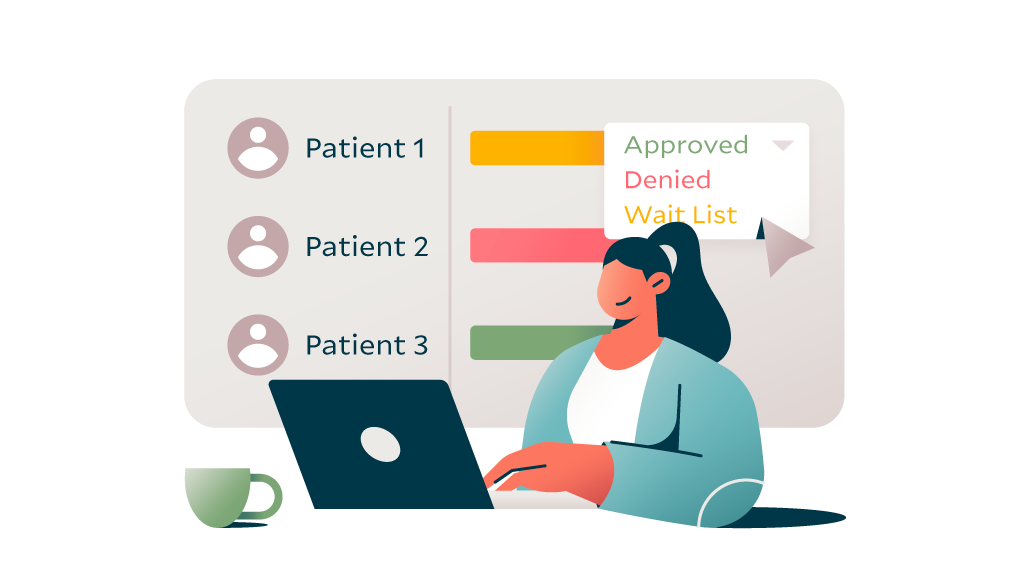 Patient slot allocation can be a critical element of early phase clinical ...
Read More