6 Reporting Tools Sponsors Need to Take Action Earlier in Clinical Trial Enrollment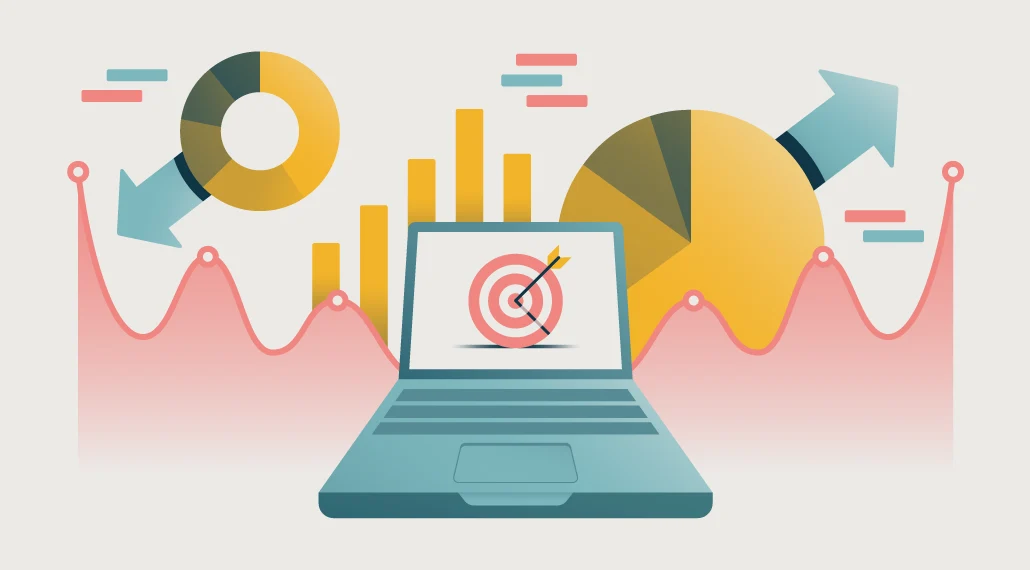 When sponsors have access to insights earlier in the clinical trial enrollment funnel, you can solve for a host of challenges. That could include:
Difficulty enrolling a representative patient population

High rate of inclusion/exclusion criteria failures

High rate of patients declining to participate

Low return on recruitment partner spending
So how do sponsors tap into those insights sooner during clinical trial enrollment?
You establish a system where site teams routinely gather patient information during pre-screening and screening, including demographics, reasons for dropoff, and referral sources.

You establish a way to securely receive this information from sites in real time, in a de-identified format.
Implementing StudyTeam, our patient enrollment management platform, is one method. With this kind of platform, sponsors can aggregate enrollment insights, analyze data, and take action to meet enrollment goals faster. Here are 6 reporting tools sponsors need as part of the process, all of which are available in StudyTeam: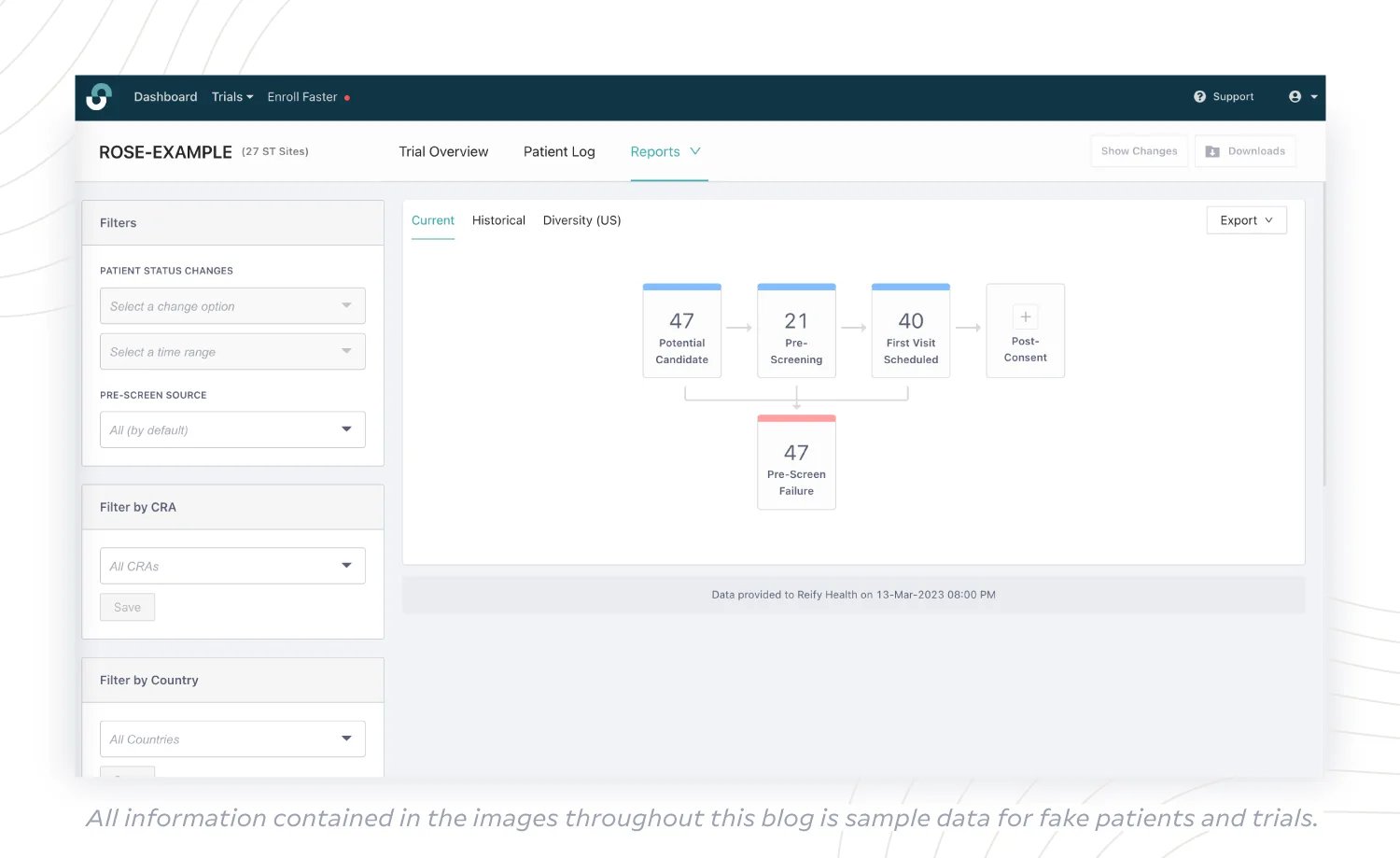 (1) Current Status Report
A big-picture view of the complete enrollment funnel offers an immediate understanding of whether your trial is on track to meet enrollment goals. With a Current Status Report, sponsors have earlier visibility into how many:
potential candidates sites currently have access to;

candidates are in the pre-screening phase or have failed;

candidates have their first visit scheduled;

candidates are in the screening phase or have failed;

participants are actively enrolled;

participants have completed or discontinued the trial.
With this information, sponsors can take action early in enrollment, as needed. If there aren't enough potential candidates in the pipeline, is it time to consider a referral campaign? If too few participants are actively enrolled, does focus need to swing to the pre-screening or screening phases to identify barriers?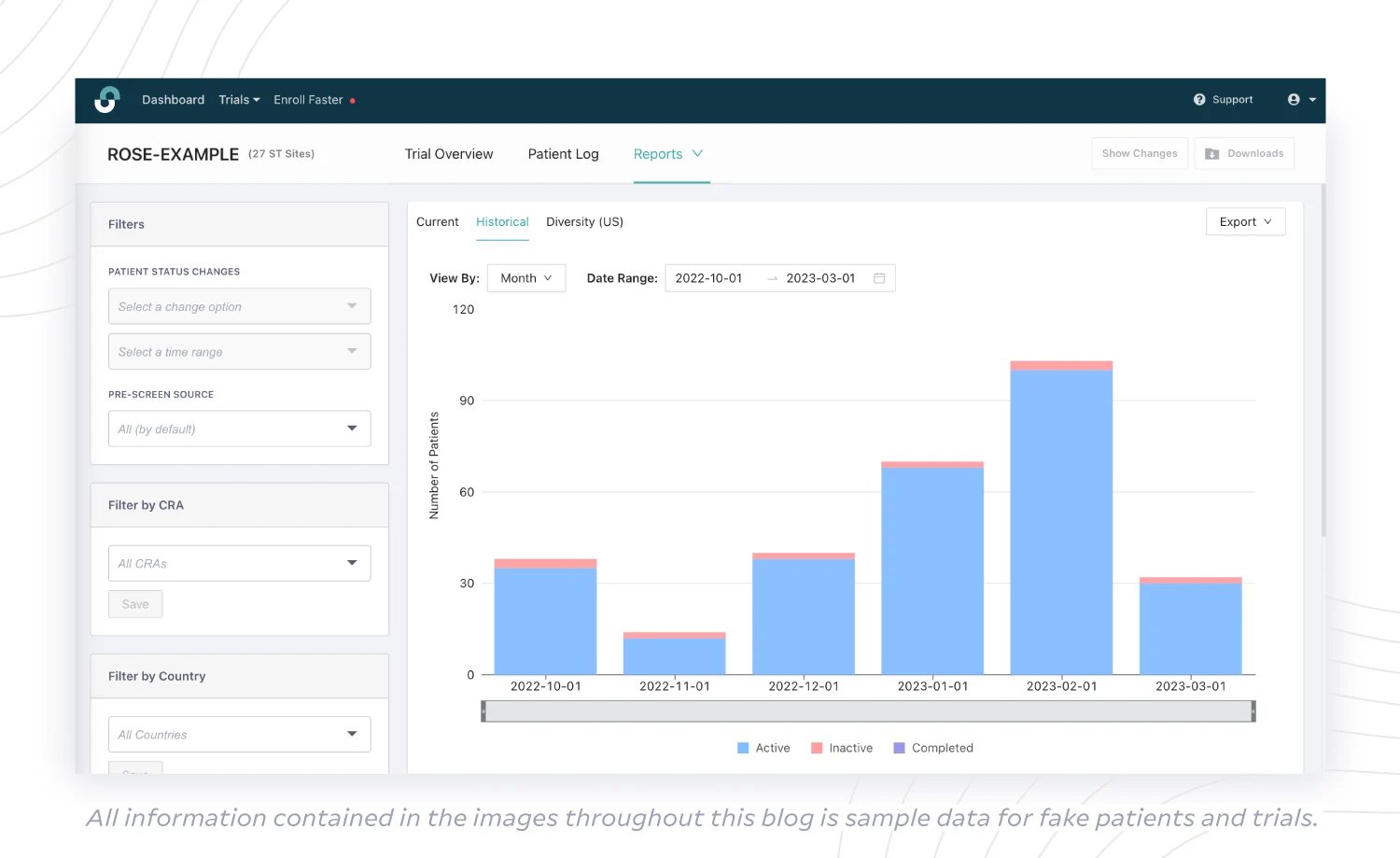 (2) Historical Status Report
It's useful to be able to view the history of your trials over time. With a Historical Status Report, sponsors can get an overview of trial progress month-to-month or week-to-week in terms of patient status changes. You can see the number of:
active patients (potential candidates, candidates in pre-screening, candidates with their first visit scheduled, candidates in-screening, actively enrolled participants);

inactive patients (pre-screen failures, screen failures, discontinued patients);

patients who have completed the trial.
Sponsors can identify historical patterns in enrollment with a more complete picture, thanks to the addition of pre-screening data. Next, you can make more informed decisions around protocol amendments to change the course of current trials, as well as consider changes in trial design for future trials.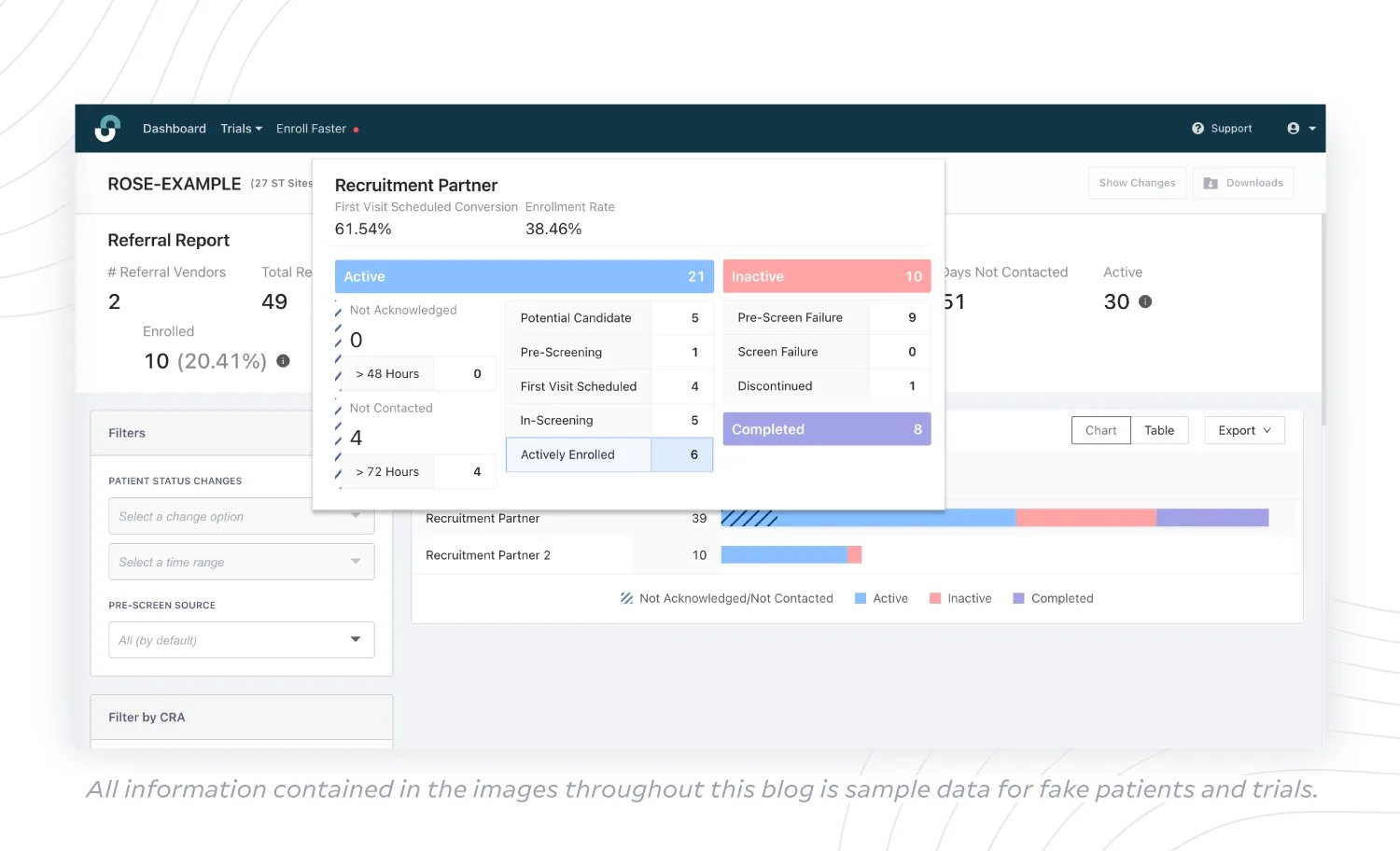 (3) Referral Report
When you work with a variety of recruitment vendors, it's important to check on your ROI to determine which strategy is working. A Referral Report offers an overview of recruitment partner progress, including the number of patients:
actively moving through enrollment and then enrolled;

that are inactive or did not qualify;

that have completed the trial.
It's also useful to take metrics into account like First Visit Scheduled Conversion, as well as Enrollment Rate for each partner, to determine whether that partner's output is meeting sponsor goals. With these insights, sponsors can take actionable steps to optimize the process – and allocate more budget toward what is working.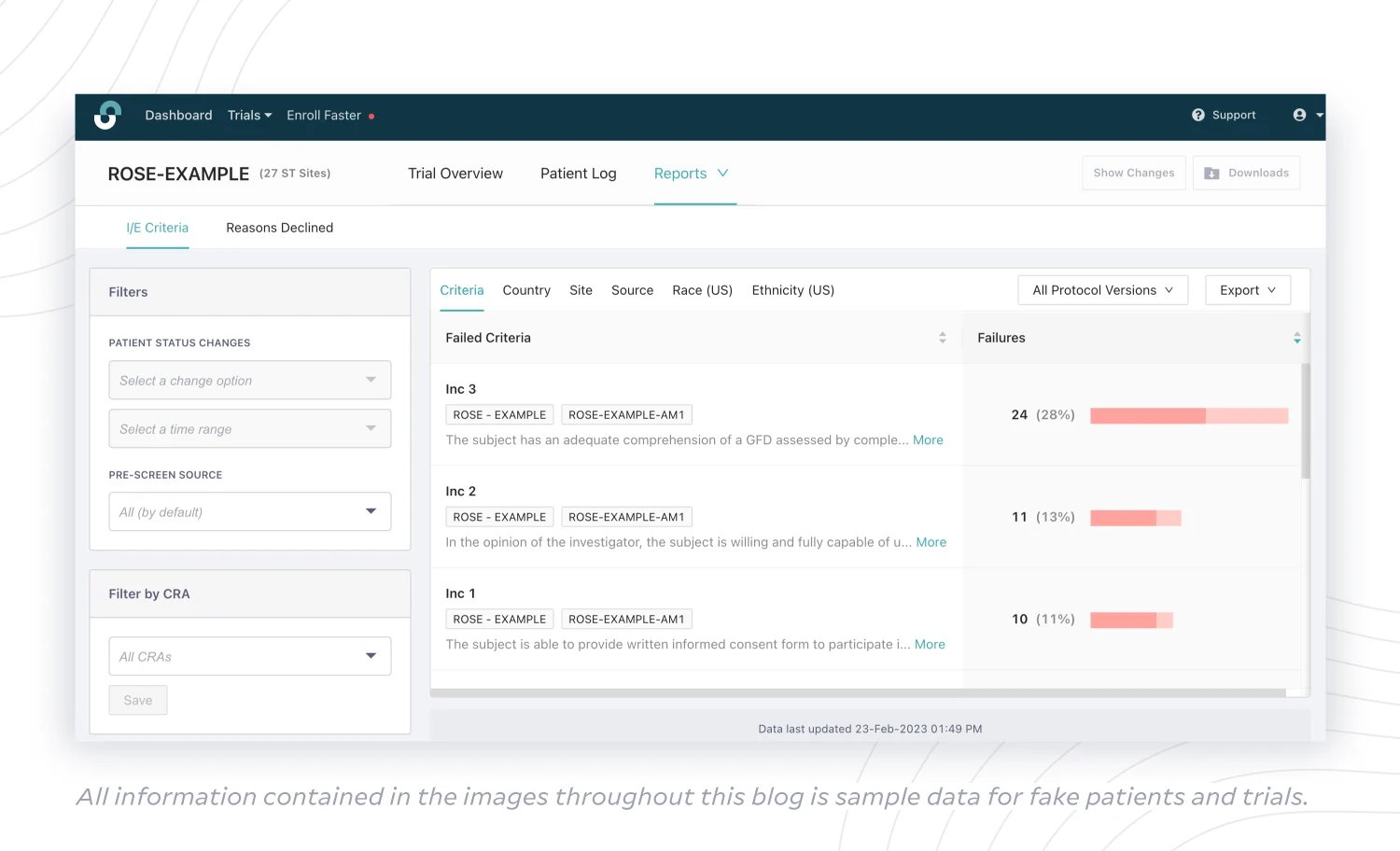 (4) I/E Criteria Report
Ineligibility is a major reason for patient dropoff during enrollment. If sites are struggling to enroll enough patients, sponsors can't effectively intervene without knowing which I/E criteria are specifically creating barriers in either the pre-screening or screening phase. With an I/E Criteria Report, sponsors can zero in on patterns in criteria failure to consider a possible protocol amendment that would have the most impact.
Maybe the highest rate of failure is caused by Inclusion Criterion 3, but the integrity of the study depends on that criterion. Can Inclusion Criterion 2, which is causing the second-highest rate of failure, be safely revised?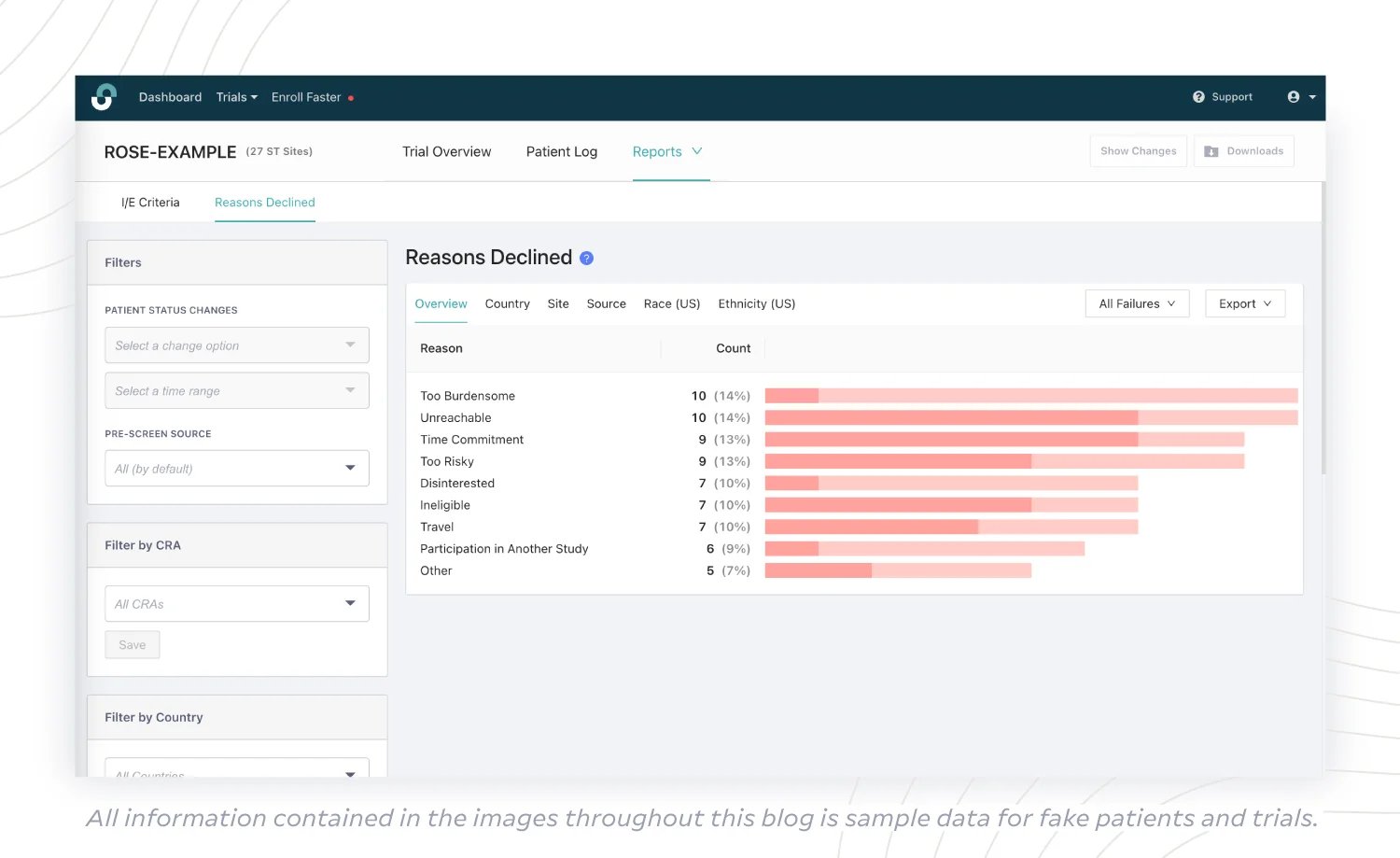 (5) Reasons Declined Report
What if candidates are making it through the pre-screening phase with ease, but are still dropping off at high rates before enrollment? Valuable time and resources on both site and sponsor sides are lost when eligible patients don't cross the threshold into active enrollment. To address this challenge, sponsors with access to a Reasons Declined Report can quickly identify why these dropoffs are occurring and consider taking action to break the pattern.
Is "Time Commitment" a key reason for declining participation? Can the sponsor consider limiting the number of patient visits by combining certain visits or allowing follow-ups to be conducted remotely? A protocol amendment could be in order to reduce participant concerns around the amount of time they spend on trial tasks.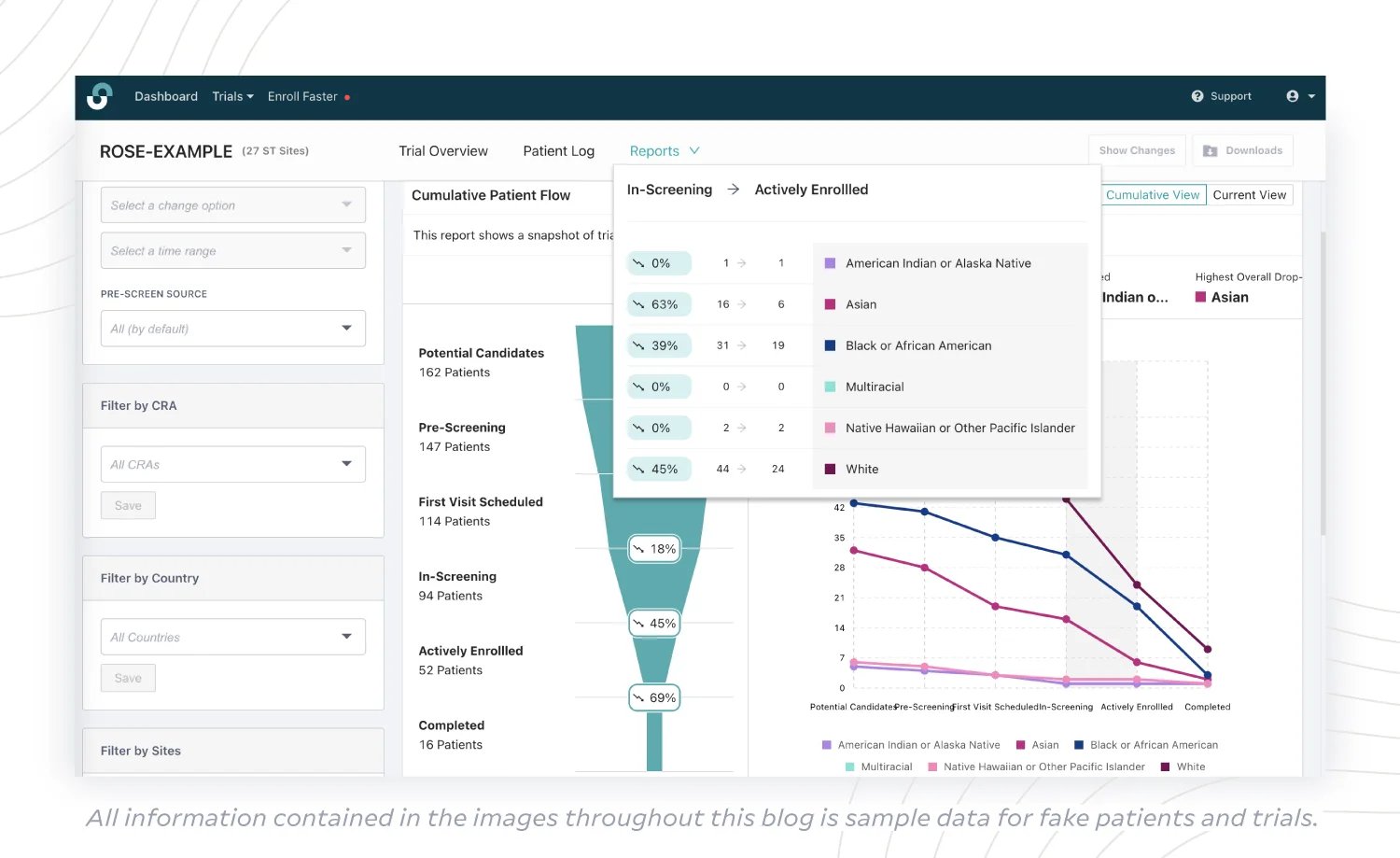 (6) Diversity reporting capabilities
With the right data, you can easily identify causes of underrepresentation in your trials, while taking steps to eliminate barriers to inclusion. Diversity insights in StudyTeam give sponsors a visual of overall trial performance, I/E criteria failures, and reasons declined, categorized by race and ethnicity. If you are able to view rates of participant dropoff across every phase of enrollment categorized by race and ethnicity, you can identify where possible changes can be made to reduce those rates. These insights can be especially helpful for sponsors who are developing Race and Ethnicity Diversity Plans.
Say a trial is enrolling a disproportionately low number of Asian participants. Diversity reporting can indicate valuable information such as: The greatest rate of dropoff for Asian participants occurs during the screening phase, with a 63% dropoff rate. In addition, 34% of Asian participants are dropping off during pre-screening, without making it to their first visit. With this insight, the sponsor knows to consider I/E criteria failures related to both the pre-screening and screening phases for that demographic, to determine possible changes that may reduce barriers to Asian participants.
Get the right reporting tools for your clinical trials
Robust and targeted reporting tools enable better data analysis, so sponsors can make informed decisions to meet enrollment goals faster. These 6 reports are built into StudyTeam for Sponsors so that valuable data collected during all phases of the enrollment process, including pre-screening, is streamlined into clear overviews for analysis.
With this visibility, sponsors can make informed decisions earlier in the enrollment funnel on the way to enrolling patients who need access to therapies sooner.
Related Posts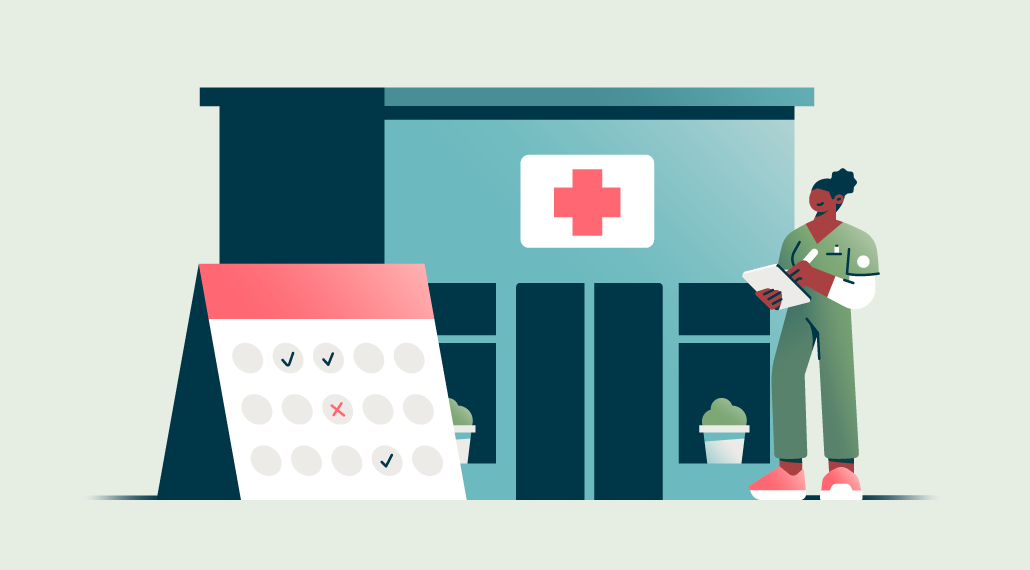 Meet research coordinator Anne-Helene Boivin of Centre Hospitalier de ...
Read More