Why All Clinical Trials Need to Go Digital
As many as 33 percent of global clinical trials that launched from October 2020 through March 2021 didn't adopt digital technologies that year. But digitization is increasingly critical in the healthcare space, with 90 percent of U.S. physicians implementing electronic health records or electronic medical records, and with tele-health methods soaring in usage by nearly half of the U.S. patient population.
Clinical trials need to catch up with healthcare in digital transformation for better effectiveness. When possible, sites and sponsors should consider leaning into digital methods of recruitment and enrollment management, digital methods of communication with patients, and digital methods of insight-sharing between sites and sponsors.
While digital transformation requires initial setup and training, the benefits for sites and sponsors exceed the effort. Here are four reasons all clinical trials need to go digital:
(1) Sites and sponsors can save valuable time identifying patient candidates
Patient recruitment is the main reason clinical trials get delayed. About 80% of clinical trials fail to meet enrollment objectives, including timeline and patient numbers. Not only does that hinder the process of developing therapies for patients who need them, but enrollment delays cost biopharmaceutical companies up to $8 million per day.
StudyTeam reports show that patient referrals lead to the highest enrollment conversion rates, with 13.5% of patients directly finding out about clinical trials through referrals. Sites and sponsors have the ability to streamline referrals using digital clinical trial recruitment tools.
For example, when a site has an online enrollment platform like StudyTeam to manage their clinical trial workflow and patient database, an application programming interface (API) can be set up to automatically route referred patients from a sponsor's recruitment partners. This digital process, referral partner integration, can reduce the number of lost referrals while limiting data entry burden for sites. At the same time, sponsors can identify which referral partners and platforms they should be prioritizing based on the quality of referrals.
Other digital clinical trial recruitment methods can complement this referral process by bringing in additional patient candidates. Research shows that online recruitment strategies bring in patients more quickly and more cost-effectively than offline approaches. And StudyTeam reports show that 3.6% of patients find out about clinical trials through sponsor ads, while 7.6% of patients find out through site ads. Both sites and sponsors can benefit from placing social media ads and paid search ads to reach new audiences online based on interests and search queries.


(2) Digital tools lend visibility to big-picture enrollment data, such as why candidates are dropping out of the enrollment funnel
Sites are part of a widespread process that can be easily connected by, and streamlined with, digital technology in clinical trials. A digital management platform can help sites and sponsors oversee all enrollment stages in one, centralized view.
"Sites are not just an island," said Julie Dibrell, OneStudyTeam Director of Customer Success and Site Engagement. "One site's information, combined with information coming from other sites on the trial, provides a real-time picture to the sponsors about what's going on with the trial. For instance, there could be a disproportionate number of people disqualifying per a particular I/E criteria in the protocol. Site staff can input the specific criteria for sponsors to see in StudyTeam, offering sponsors a really quick way to determine if a particular mitigation or an amendment might fix the issue."
Common reasons for enrollment failures include patients not meeting certain I/E criteria, and patients feeling too much burden or risk. Sponsors can take this information and consider updating I/E criteria to be more flexible, or they can reconsider certain trial procedures and timelines that may be affecting patient perceptions of burden and risk.
(3) Sites and sponsors can save time during pre-screening
Paper surveys and in-person interviews can get time-consuming. To reduce site and patient burden, sites can turn to digital technology to communicate in clinical trials–conducting phone interviews or issuing online surveys during pre-screening, with time limitations to keep the process moving. At the same time, both sites and sponsors can adopt a digital enrollment platform to facilitate easy sharing of data and updates between them.
"With digital enrollment platforms like StudyTeam, de-identified pre-screening data can be shared automatically with sponsors, saving sites hours every week," said Irene Meier, Senior Lead of Sponsor Transformation at OneStudyTeam.
"Having that information in real time in a platform like StudyTeam is a way to provide clinical research associates with the information they need and avoid a potentially unnecessary conversation," Dibrell said. "They can click a button and communicate to the sponsor that they're actively engaging with the study and updates are available."
On the site side, features like digital labels can provide skimmable overviews of patient statuses, making it easier to track patients that need follow ups. As tasks are completed, sites can then update patient information to be shared with sponsors in real-time.
(4) Sites can easily update and store patient data with greater accuracy
Reliance on paper forms risks incomplete or incorrect documentation in the form of typos, illegible handwriting, spaces left blank, and more. It also calls for more work, requiring duplication of data and manual updates to communicate with sponsors about recruitment.
"Historically, clinical trial recruitment generated a lot of paper logs and back and forth among sites and sponsors," Meier said. "All of this information has to be de-identified and shared on the other side with the sponsor. That can be really error prone. Accuracy improves when everything can go into one digital platform for sites to do pre-screening and recruitment work, receive referrals, and share valuable information with sponsors."
Start your transformation
Digital transformation in clinical trials is well underway around the world, but thousands of trials are still missing out on the benefits. With the right digital system and the support of the right technology vendor, sites and sponsors can communicate more effectively, save time with recruitment, quickly identify issues in the enrollment funnel, improve the ease and accuracy of data sharing, and more. Experience the benefits directly–schedule a StudyTeam demo.
Related Posts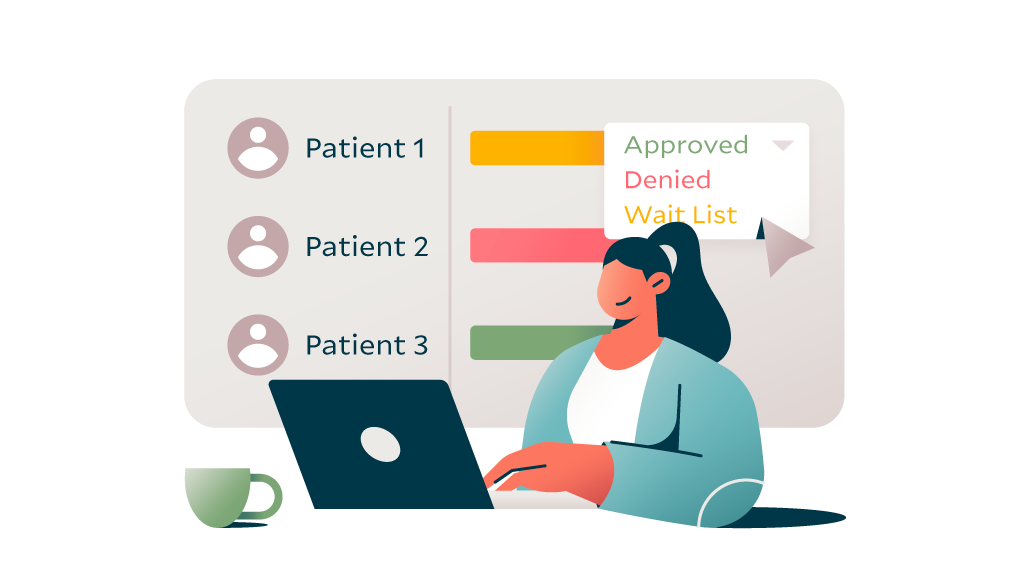 Patient slot allocation can be a critical element of early phase clinical ...
Read More