The Difference Between Patient Recruitment and Enrollment in Clinical Trials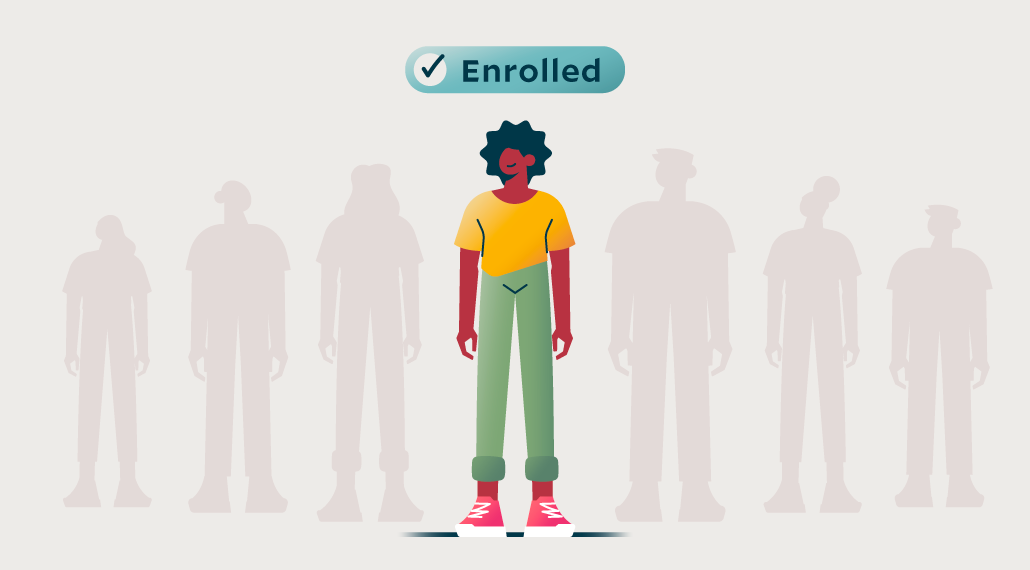 No clinical trial can be successful if sponsors and their sites don't meet recruitment and enrollment goals. If an insufficient number of patients join a study, an insufficient amount of data will be collected to prove the safety and efficacy of an investigational product. To more closely examine trial progress and addressable roadblocks, segment the recruitment and enrollment periods to track progress of each. Let's talk about the difference between recruitment and enrollment in clinical trials.
What is patient recruitment for clinical trials?
Patient recruitment for clinical trials is the process of identifying, sourcing, and educating patients for pre-screening and initial discussions about a clinical trial. Recruiting for clinical trials involves any patient processes that happen up to and including when the patient signs an informed consent form. Then the patient can be considered "recruited" and ready for screening. The recruitment period for net new patients generally includes:
The patient learning about the clinical trial (maybe they research the opportunity on a trial website or learn about it through their clinical care team);

The research site connecting with the patient (or vice versa);

The site staff guiding the patient through the pre-screening form and sharing required information;

The site staff scheduling a visit with the patient and educating them more about the trial and informed consent requirements.
What is patient enrollment in clinical trials?
Patient enrollment in clinical trials is the overarching term that includes patients going through recruitment and then getting screened and randomized. It's helpful to think of enrollment as a funnel:
Patients are identified as potential candidates;

They get pre-screened;

They have an initial site visit;

They give informed consent and get screened;

Then (if they pass screening) they are officially enrolled as trial participants.
A patient is technically enrolled the moment they finish screening and meet all eligibility criteria. Because they have already signed informed consent to get screened, they are automatically enrolled once they pass all screening tests.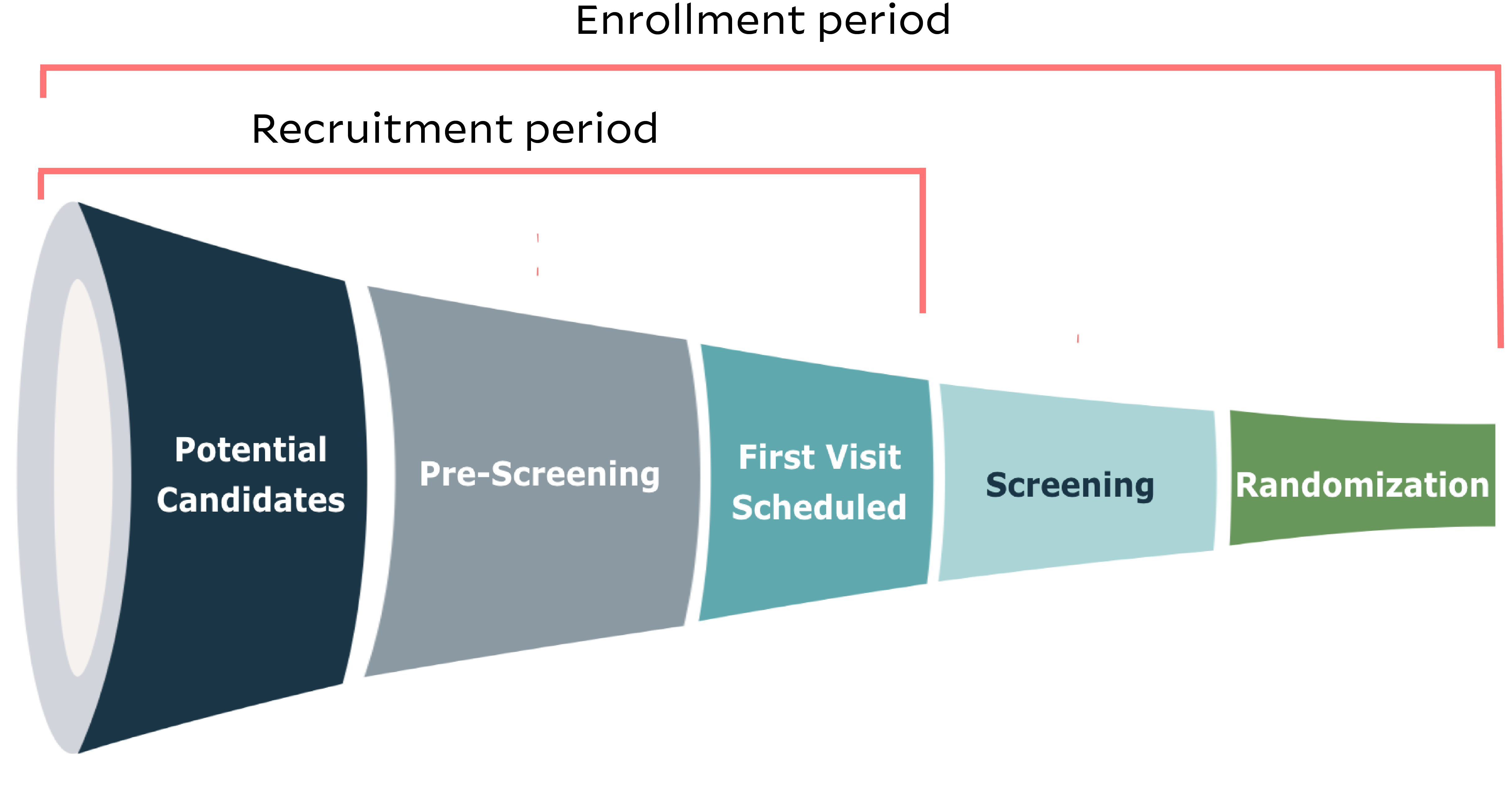 Why is it useful to distinguish between clinical trial enrollment and recruitment?
The distinction between recruitment and enrollment is helpful when sponsors are tracking and analyzing actionable trial metrics, so they can focus on specific areas of need. Think of recruitment as a piece of the broader enrollment strategy.
During the clinical study recruitment phase, sponsors might be tracking:
Which referral partners and recruitment sources are bringing in the most potential candidates;

Which referral partners and recruitment sources are bringing in the most eligible candidates;
Whether site teams are following up with referrals quickly enough (or at all);
Pre-screening I/E criteria failures.
During the clinical trial enrollment phase, sponsors might be tracking:
I/E criteria failures;

Reasons declined;

Which point in the enrollment funnel has the highest patient dropoff and what is the overall size and health of the patient funnel;

How many patients are actively enrolled;

How quickly enrollment is progressing – is it off track?
How do sponsors track actionable metrics during both clinical study recruitment and enrollment?
To do this effectively, sponsors should have a defined pre-screening process and site-specific recruitment strategies in place where sites not only gather this patient recruitment data digitally, but are equipped with the right technology to automatically share these useful insights with the sponsor team. Sites who use the StudyTeam patient enrollment management platform can easily fill out pre-screening checklists per protocol while they manage patient visits during the enrollment period, and while recruiting for their clinical trials.
Sponsors who use the StudyTeam platform can automatically receive that de-identified information aggregated into reports that offer a complete picture of recruitment performance, as well as enrollment engagement at the site and trial levels.
With the right information, sponsors can quickly identify separate barriers to recruitment success and to enrollment success, and make more informed decisions to not only get their trials on track, but to accelerate them.
Related Posts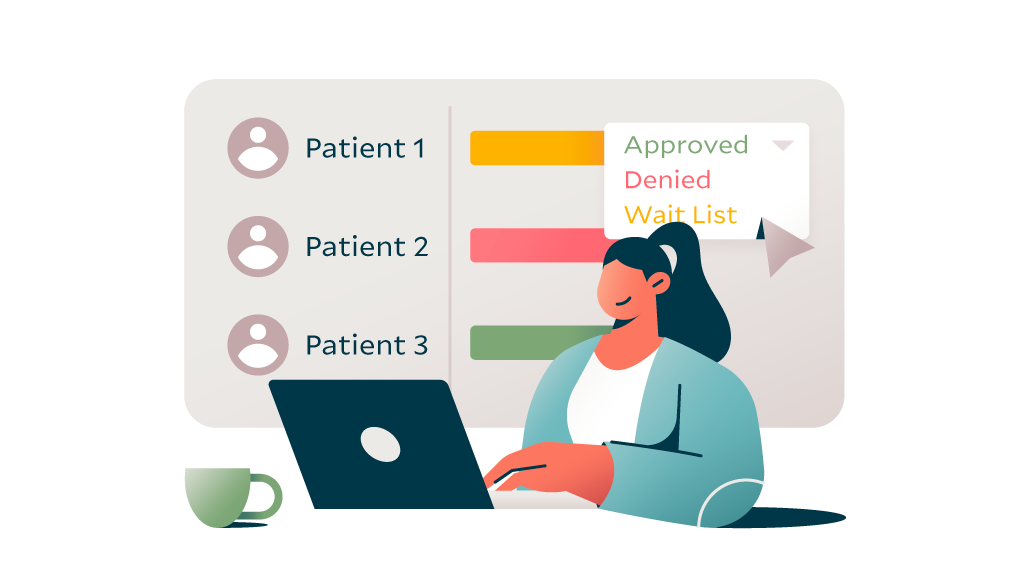 Patient slot allocation can be a critical element of early phase clinical ...
Read More