Pre-screening vs. Screening in Clinical Trials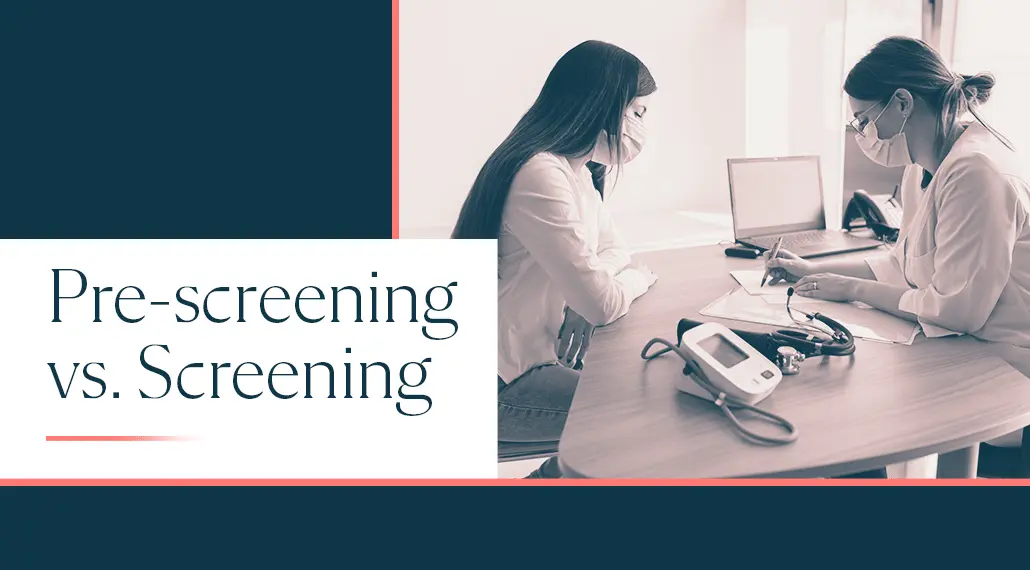 Understanding Pre-screening vs. Screening in Clinical Trials and Why it Matters
Screening potential clinical trial participants for health-related and demographic eligibility is a core foundation for success in trial enrollment. However, the workflow of screening procedures is often treated as an afterthought, and many site staff and sponsors don't discern between the pre-screening and screening phases. A defined pre-screening procedure doesn't add to a site staff's workload—it actually presents a valuable opportunity to streamline screening and patient enrollment processes in clinical trials, inform recruiting approaches, and maximize the success of trial enrollment.
In this blog we'll walk through:
The meaning of pre-screening and screening in clinical trials
The distinct activities involved in pre-screening vs. screening phases
Why the difference between these two phases matters
How inefficient pre-screening processes hold clinical trials back
How to get the most out of pre-screening
What is Pre-screening in Clinical Trials?
Pre-screening activities in a clinical trial consist of any of the steps conducted prior to a patient giving consent to participate in a trial. These often take place over a phone call or brief communication and typically include a general overview of the clinical trial for the patient as well as a pre-screening questionnaire. Pre-screening questions aim to gather information pertaining to a patient's eligibility to determine if they're a good fit for further screening. These are primarily based on the trial's inclusion and exclusion criteria—if a patient fits within a study's core inclusion criteria (such as age, diagnosis of interest, etc.) and doesn't meet any of its permanent exclusion criteria (often including prior treatments, comorbidities, pregnancy, and known organ dysfunction), they may be contacted further. Importantly, some eligibility criteria may require more invasive testing, such as lab work or scans, so those criteria would not be explored in pre-screening. Once a patient is cleared through pre-screening and confirms interest in participation, they may proceed through screening.
What is Screening in Clinical Trials?
While pre-screening activities are concerned with general health-related and demographic questions, screening visits in clinical trials tend to involve a more in-depth exploration of a patient's medical history and current health. This almost always includes a physical examination and any relevant lab tests or diagnostic tests (such as MRIs or x-rays). These screening procedures are critical for gathering a clear picture of the patient's health at baseline to ensure safe participation throughout the trial.
Why Does the Distinction Between Pre-screening and Screening Matter?
Though the distinction between pre-screening and screening processes during patient enrollment in clinical trials may seem trivial, the difference is critical from a regulatory perspective. By definition, pre-screening activities are those occurring prior to obtaining informed consent from a patient. Conversely, screening procedures cannot take place until consent is given. So, while we can glean selected pieces of information from pre-screening, it's important to know exactly what procedures fall under these two categories before engaging with a candidate. Additionally, because screening is a bigger investment of time and energy for both patients and site personnel, thorough pre-screening helps to keep ineligible patients from proceeding to screening.
How Can a Defined Pre-screening Protocol Drive Trial Efficiency?
Many clinical trials lack a defined, organized pre-screening process. This may seem more like a difference in workflow than a potential setback, but having a solid pre-screening protocol can make a huge impact in the efficiency of clinical trial recruitment and enrollment. A consistent and thorough pre-screening procedure can be a valuable source of information and credibility when reaching out to potential candidates, as it provides an initial overview of the study and their place within it.
Additionally, the data collected during pre-screening can guide future recruitment efforts. Even if your study has a lot of potential candidates being contacted, it can be hard to know why those aren't translating to patients who proceed through consent and screening visits in your clinical trials. Understanding why a certain eligibility criterion may be holding patients back or which referral streams yield eligible patients offers time for course correction in recruitment before it's too late. If these data aren't being collected and used (or are being collected in a haphazard manner), sponsors miss out on valuable information that would save time and money.
How Can You Maximize Your Pre-screening Protocol?
Clinical trial pre-screening is conceptually simple, but careful consideration of the process and how it fits with the needs of a trial can really pay off. For example, this is an important consideration for sponsors conducting international trials—standards for pre-screening and screening procedures can vary widely by country, and taking time to understand what pre-screening means for site staff in other regions will inform any decisions about implementing a new protocol.
Consistent, organized data collection through pre-screening is another way to maximize the utility of pre-screening in clinical trials. As we noted previously, these data can be leveraged to understand differences between successful enrollments vs. screen fails and guide recruitment efforts. However, a trial can be held back by even the most thorough, efficient pre-screening protocol if the data are sequestered into antiquated paper screening logs at the trial site.
And that's where a tech solution like StudyTeam comes in. Paper logs are limited to one physical copy that can't be accessed by both the study team and the sponsor, and it's easy for patients to fall through the cracks. The StudyTeam platform lets sponsors and site staff connect with pre-screening and screening data for a complete view of the recruitment landscape for their trial. In addition, StudyTeam seamlessly integrates with referral partners to make sure no potential candidates are lost in an email inbox or a pile of papers. A solid pre-screening protocol of a clinical trial can set the stage for success, and using StudyTeam makes it possible.
Learn more about solving clinical trial enrollment challenges in our new ebook, Strategies to Fill Gaps in Patient Recruitment and Enrollment.
Related Posts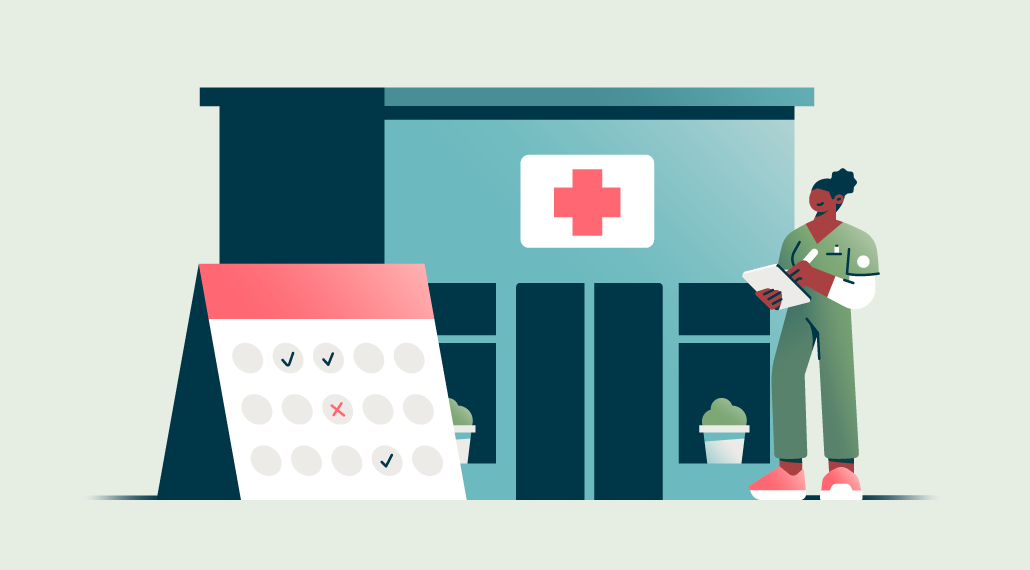 Meet research coordinator Anne-Helene Boivin of Centre Hospitalier de ...
Read More