How Clinical Trial Recruitment Websites Connect More Eligible Patients to the Right Trials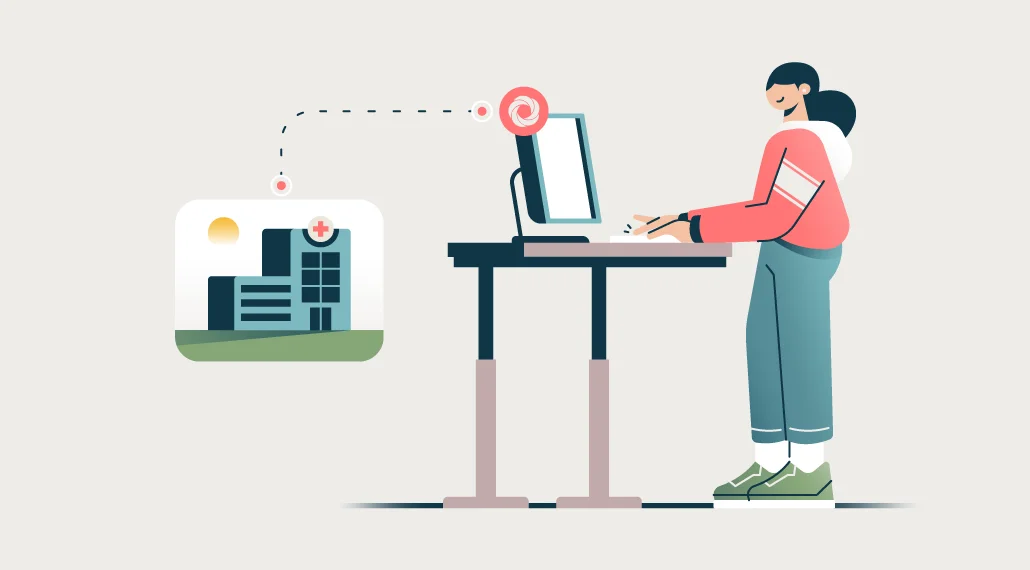 Patient enrollment is a major bottleneck for clinical trials—but it doesn't have to be. Many patients are willing to join clinical trials and see them as a care option. But most digital recruitment channels today used by sites and sponsors aren't optimized for patient enrollment. This can lead to overburdened site staff and slower or missed enrollment opportunities. At the same time, many patients who land on these channels find it challenging to understand how to express their interest in participating. Combine this with difficulties sponsors often face driving referrals efficiently from physicians or patient groups, and challenges in tracking ROI from each referral source–and it is easy to see why sites and sponsors struggle to reach the right patients or determine how to increase enrollment in clinical trials.
That's where clinical trial recruitment websites designed by OneStudyTeam, called Study Websites, come in. We build both full Study Websites as well as Study Website Modules that can be embedded into any existing websites or digital landing page to facilitate enrollment.
What are Study Websites?
Study Websites are end-to-end digital experiences that allow patients to sign up for a trial online and directly connect with the closest research site. They provide important information that a patient needs to know about participating in a specific study. Study Websites connect patients directly to sites through interactive Study Website Modules, which include 1) a pre-screener to determine patient eligibility and 2) a site finder for patients to find a site near them.
Study Websites are especially impactful in high-enrolling trials that need more focus, or challenging trials that need more candidates. Study Websites provide a custom-designed, patient-centric experience relevant to each specific study to increase the sign-up rates of eligible patients. Easy-to-recall, patient-friendly URLs are also generated to be shared among physicians or patient groups. Sites or recruitment vendors can leverage these URLs in their advertising efforts to more easily engage a variety of patient sources.
How do Study Website Modules work?
The interactive Study Website Modules–as mentioned above–can be embedded into any existing website, clinical trial finders, recruitment partners' websites, or other landing pages.
The two main Study Website Modules available today include:
Global Interactive Site Finder: An interactive map that allows patients to easily find clinical trial sites near their location, so that they can evaluate whether a site location is a good fit before submitting their information.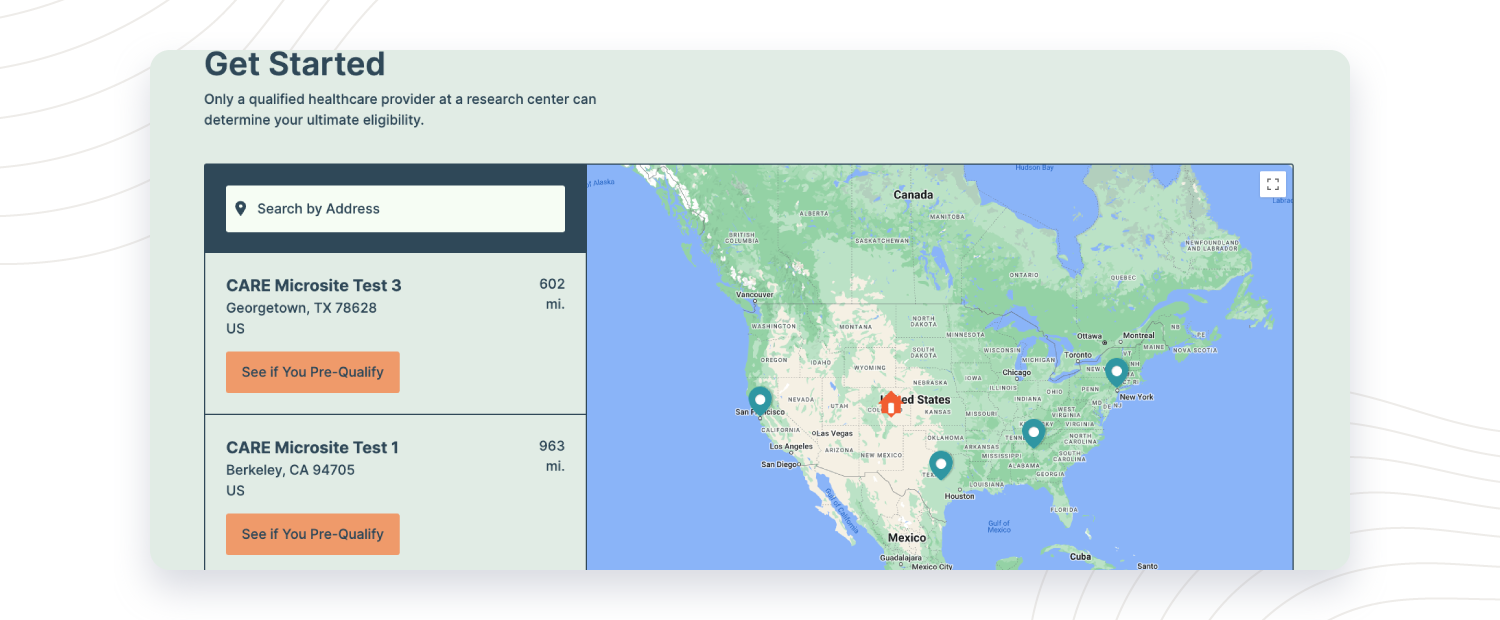 Global Pre-Screener Form: An easy-to-use form where patients can submit their information to see if they prequalify for a given study. The pre-screening questions and eligibility criteria are fully customizable per the trial protocol. If the patient is considered a potential trial candidate, their information and pre-screening answers are shared with the selected trial site directly through the StudyTeam patient enrollment management platform.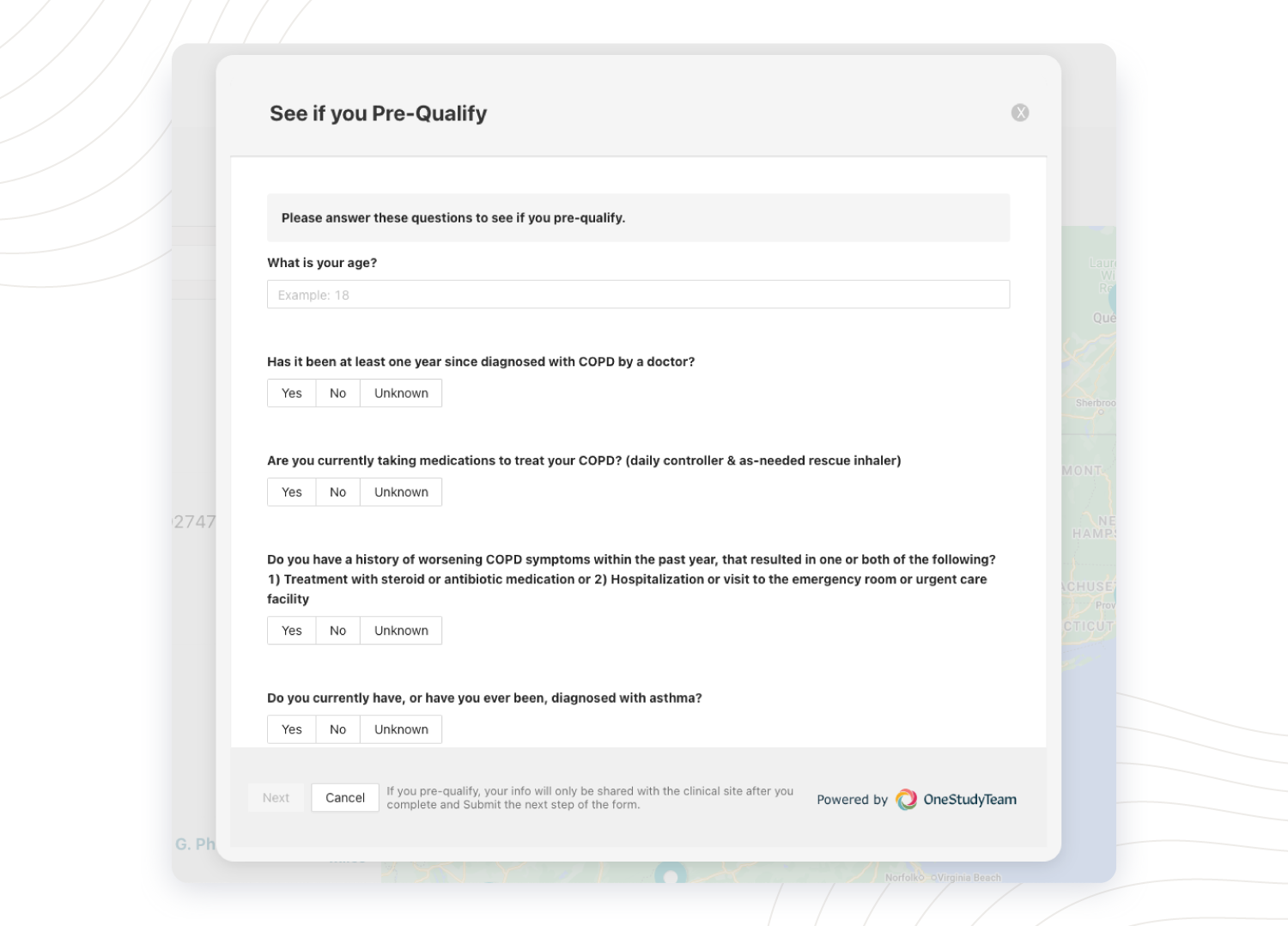 The customized pre-screener and interactive map filters eligible patients into the funnel and directly connects them to a trial via StudyTeam, reducing site burden and optimizing for enrollment.
What are the benefits that both Study Websites and Study Website Modules offer?
Study Websites and Modules are beneficial for sponsors, sites, and patients. The custom-designed clinical trial recruitment websites, pre-screeners, and site finders:
Allow trial teams to engage and recruit from a larger variety of patient sources.

Create an optimal patient-centric experience relevant for specific studies to increase patient-sign up rates.

Reduce site burden by enabling research sites to engage eligible patients and receive them directly in StudyTeam.
Provide full visibility and real-time insight into ROI of various patient recruitment channels before it is too late to make changes.

Expand international recruitment, allowing recruitment efforts to go global today.
With Study Websites and Study Website Modules, sponsors do not just reach more patients, they connect more eligible patients to each trial. These tools help sites find every enrollable patient candidate with no extra work from staff, while giving sponsors clearer visibility into patient recruitment channels—all to accelerate enrollment.
With Study Websites and Study Website Modules, you can take control of your trial recruitment. Ready to learn more? Talk to our team.
Related Posts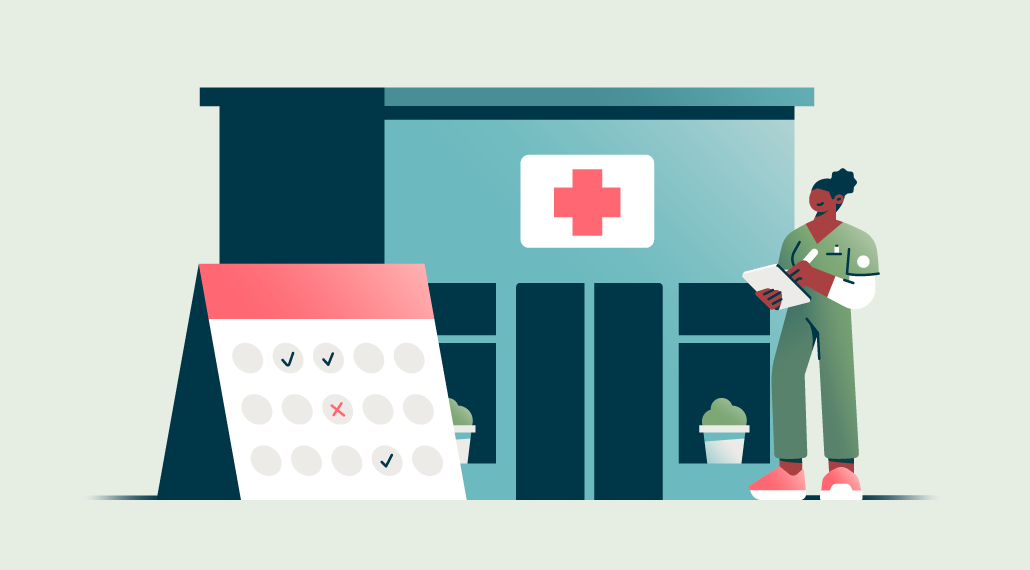 Meet research coordinator Anne-Helene Boivin of Centre Hospitalier de ...
Read More