Why Do Patients Drop Out of the Enrollment Funnel in Oncology Clinical Trials?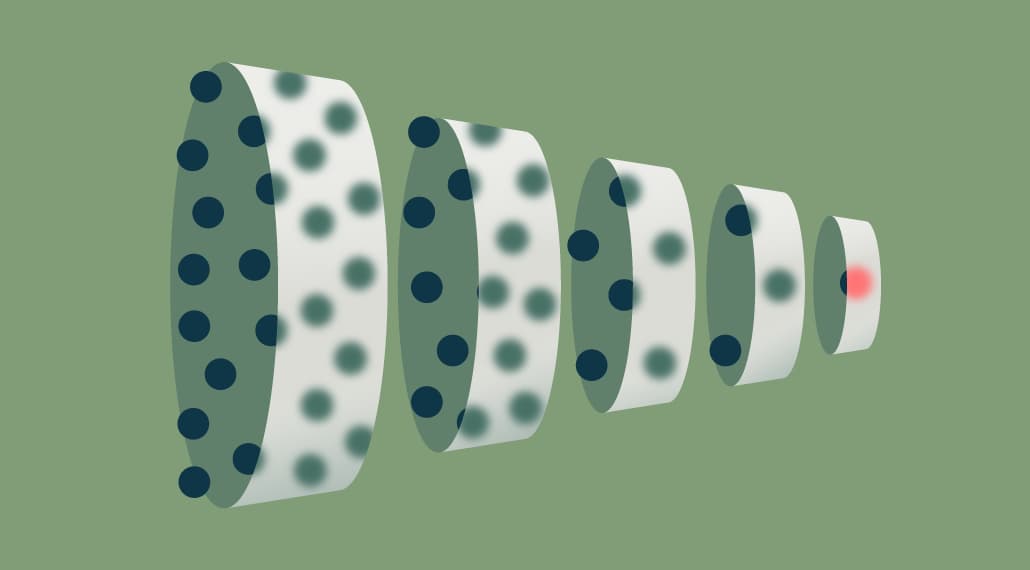 Due to recurring challenges in oncology clinical trials, only a limited number of patients who are pre-screened are potentially eligible.
Smaller and medium-sized oncology research sites may get less patient interest than more well-known academic medical centers, leading to lower recruitment numbers.
Oncology trials tend to have narrow inclusion/exclusion criteria, leading to high ineligibility rates.
Historically, oncology trials can be slow-moving, recruiting only a handful of patients per month across all sites.
So once potential candidates do enter the enrollment funnel at oncology sites, it's valuable to keep them moving through the funnel toward active enrollment. That also means minimizing the number of patients who decline to participate. Let's talk about the reasons patients drop out of the enrollment funnel – and a few ways to track and address them.
Why do patients drop out of oncology clinical trials before enrollment?
Our team at OneStudyTeam has worked on more than 100 global oncology trials. Based on that experience, the main reason we encounter for patients dropping out before screening is ineligibility. As for voluntarily declining participation, top reasons patients cite are:
"disinterested;"
"too burdensome;"
"too risky."
What are ways sponsors can work to reduce the rate of patients who drop out from the enrollment funnel in oncology clinical trials?
To reduce "ineligibility" rates: Consider which I/E criteria could be safely revised to widen the eligible patient pool.
Could lesion size be more flexible? Could specifications around certain comorbidities be relaxed? Take a look at the I/E criteria that are leading to the highest rates of dropout to make an assessment.
This insight is readily available to sponsors who implement patient enrollment performance management platforms (like StudyTeam) to securely track pre-screening data input by site teams.
To reduce "disinterested" and "too risky" rates: Get more physician buy-in to build trust in your clinical trial.
Determine opportunities to connect with and educate physicians who are presenting these options to patients. Provide in-depth information about your trial, and how and where to refer patients. Physician confidence in a clinical trial as a therapeutic option can translate into patient confidence in that trial as an option.
To reduce "too burdensome" rates: Take specific steps to alleviate patient burden, from transportation support to more efficient visit scheduling.
Consider budgeting for transportation services for patients, especially for protocols with frequent onsite visits in the schedule. Whether patients have limited mobility due to their medical condition or to age, travel support can go a long way to reduce stress and planning time for patients and caregivers. Consider what makes sense regionally – for example, a car service can support oncology patients in rural areas in the U.S.

Consider support services for patients once they're at sites as well. One option: Contract a patient navigator to be available at sites to navigate pain points like payments and insurance details. This well-rounded patient support can build confidence in the clinical trial experience overall, especially if the patient navigator is someone who can provide this support in a variety of languages.
Provide your sites with workflow-enhancing technology that supports more efficient visit management. With a protocol-specific calculator (such as the Visit Window Calculator built into the StudyTeam patient enrollment management platform), sites can quickly and accurately schedule patient visits in the correct time frame to meet complex protocol needs while preventing protocol deviations. With a tool like this, patients stay on track with the visits they need, and it's easier for site teams to merge visits for different tasks as the protocol allows.
As for addressing other, unknown reasons patients decline to participate in oncology trials: Customize the pre-screening questions that sites use to filter patients at the top of the enrollment funnel.
While there are standard pre-screening questions site teams can ask potential candidates to assess eligibility, be sure to improve clarity by incorporating additional questions based on insights you've pulled from other trials.

For example, if site teams have previously noted that "lack of followup" or "lack of patient centricity" has been a reason patients declined participation, make sure that option is available for site teams to mark when a patient chooses to exit the funnel. With this information, you can identify patterns in patient decisions earlier, and actively address them.

For research teams who use StudyTeam, our Trial Design team routinely customizes pre-screening answers to Reasons Declined, so sponsors can get more specific insights into challenges to address as the enrollment process continues.
Sponsor reporting makes it possible to address challenges in oncology clinical trials sooner during enrollment
Are you working with your site teams to gather the right pre-screening data? Do you have the right reporting tools, including a Reasons Declined Report, to get access to these enrollment insights earlier? With software like StudyTeam that connects sites and sponsors, sponsors gain earlier visibility into de-identified data around the reasons patients decline to participate in your trial, the I/E criteria that are creating the biggest barriers to enrollment, and more. Without this visibility, it's difficult to identify the challenges that are specific to your oncology trial, and to identify them soon enough to take corrective action.

Ready to speed up enrollment in your oncology clinical trials? See how StudyTeam connects you to your sites.
Related Posts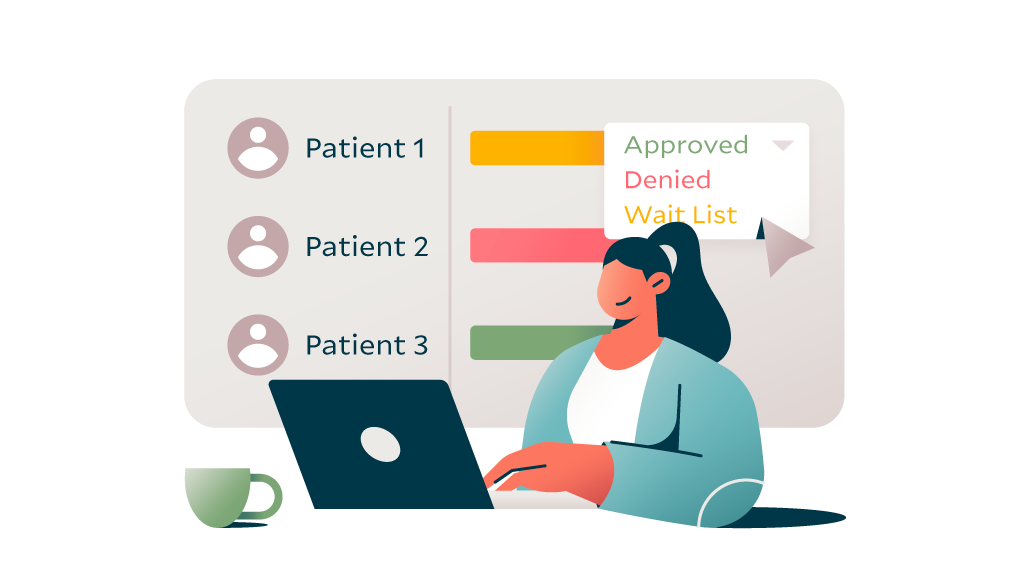 Patient slot allocation can be a critical element of early phase clinical ...
Read More