Reify Health's Referral Partner Interface to Boost Effectiveness of Patient Recruitment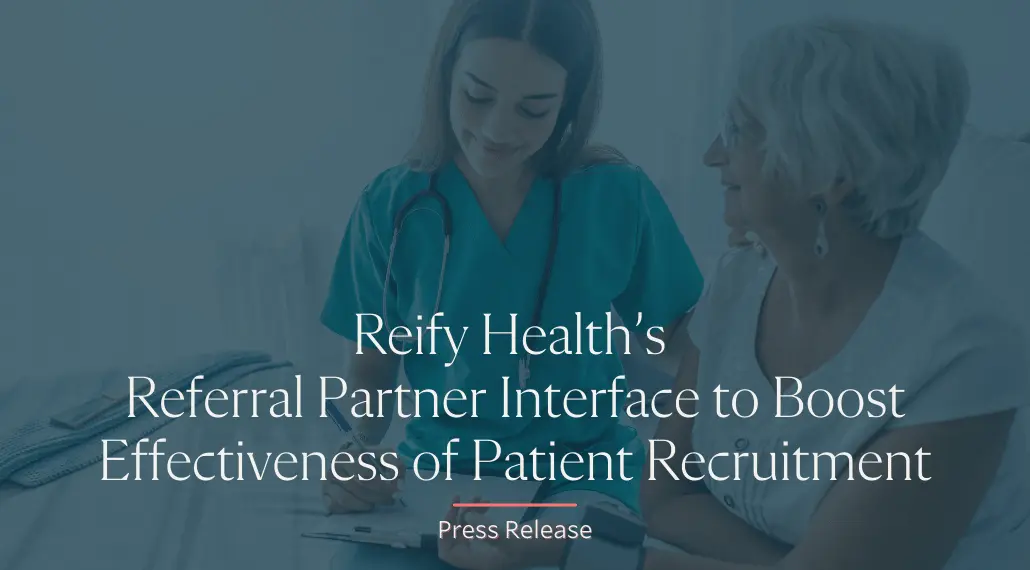 The proprietary technology delivers patient referrals directly to its StudyTeam™ platform, empowering sites, sponsors, and recruitment vendors to collaborate simultaneously
BOSTON, May 24, 2021 – Reify Health, provider of leading cloud-based solutions that empower the clinical trial ecosystem, today announced the continued global rollout of its Referral Partner Interface (RPI), to simplify patient recruitment workflows and increase the effectiveness of central recruitment campaigns. The proprietary technology allows third-party patient referrals to be delivered directly into Reify Health's StudyTeam™, offering a common platform for sites and sponsors to manage pre-screening, enrollment, and reporting for clinical trials and connects patients with the right trial at the right time.
There are more options and resources than ever for biopharma sponsors to recruit patients into clinical trials. However, this patchwork of options creates complexity for research sites, as they have to manage an increasing number of referral sources. StudyTeam RPI significantly streamlines site recruitment workflows, automatically sending referrals directly into StudyTeam so all candidates can be managed in one place. With RPI, sites no longer need to log in to separate portals to manage referral statuses, nor do they need to manually pull patient information from disparate systems like EMRs, emails, social media, and ad campaigns into their workflow.
For sponsors, the interface enables confidence in trial recruitment. RPI provides real-time visibility into —and control over— recruitment strategies. Sponsors understand top referral channels and can take action to reduce lost patient referrals, all while creating less work for sites. Recruitment vendors also benefit from an efficient workflow and greater engagement. Reify Health's RPI drives meaningful connection between all parties to enable efficient clinical trials and get therapeutics to patients faster.
"At Reify, we are continually working to overcome the traditional bottlenecks of the clinical trial ecosystem. The introduction of our Referral Partner Interface does just that," said Jai Singh, vice president of site adoption at Reify Health. "StudyTeam RPI minimizes lost referrals, reduces data entry burden for sites, provides sponsors with earlier and more accurate visibility into the performance of their recruitment strategies, and offers reports to recruitment vendors detailing the status of their referrals. Sites, sponsors, and referral vendors benefit from having great tools and access to more patients. In the end, that's what we're trying to solve."
StudyTeam is the chosen patient enrollment management platform of more than 3,000 sites and 7 of the top-10 global biopharma sponsors. Its integrated RPI is an additional value-add and has extended benefits through partnerships, including with SubjectWell.
To learn more about StudyTeam RPI, click here.
About Reify Health
Reify Health provides cloud-based software that accelerates the development of new and life-saving therapies. Reify serves the global life science industry, including thousands of clinical research sites, the most innovative biotechs, and the world's largest biopharmaceutical companies. The global healthcare system relies on clinical trials to develop new, life-saving treatments for patients. Reify Health's StudyTeam software empowers both the research sponsors who drive clinical trials forward and the doctors and research coordinators who care for patient volunteers so that they can devote more focus and time toward the work that results in successful clinical research. To learn more, visit www.reifyhealth.com.
Related Posts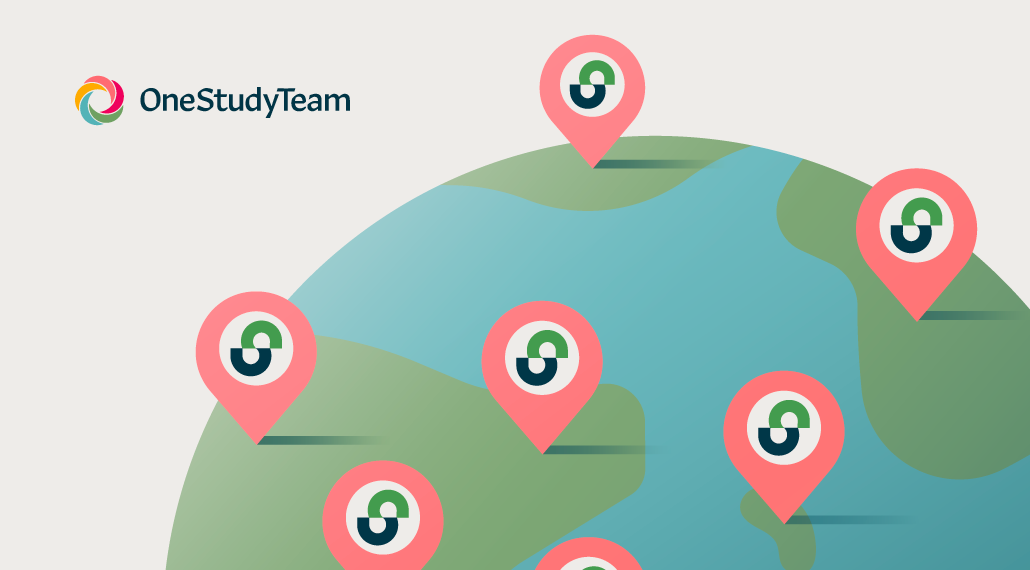 Sites using StudyTeam platform to manage and accelerate clinical trial ...
Read More