OneStudyTeam Expands Global Reach to 4,000 Research Sites Across EMEA, LATAM, and Asia-Pacific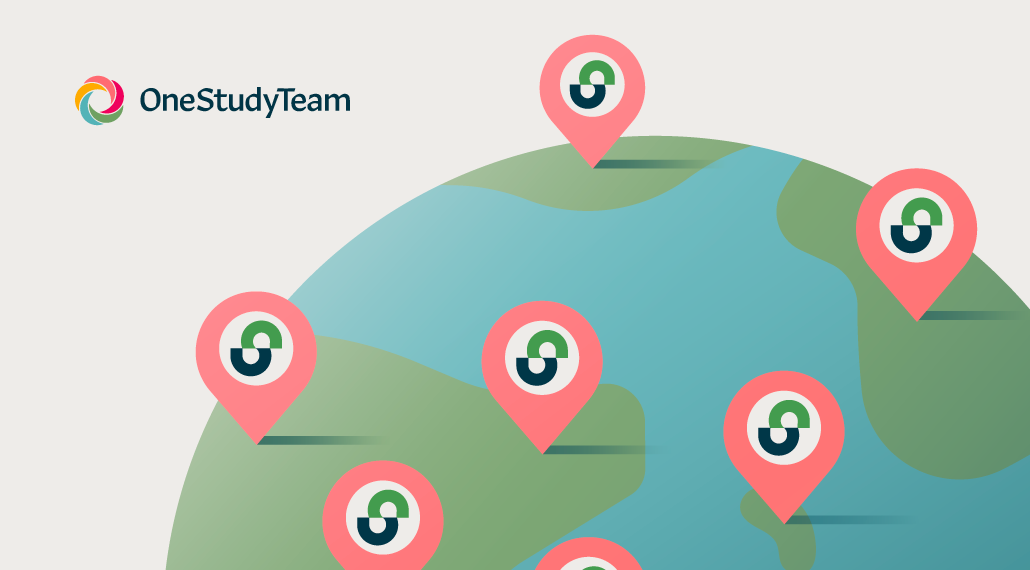 Sites using StudyTeam platform to manage and accelerate clinical trial enrollment globally surpasses 7,000
BOSTON, MA — JULY 13, 2023 — OneStudyTeam, the maker of the patient enrollment management platform StudyTeam, today announced that StudyTeam is now being used by more than 4,000 clinical research sites outside the United States. This brings the total number of sites using StudyTeam beyond 7,000 in more than 100 countries, including 93 percent of the European Union, 76 percent of Latin America, and 35 percent of countries in the Asia-Pacific region.
"Prior to StudyTeam, like most, we were reliant on using spreadsheets and paper logs to track eligible patients for our studies," said Ioana Croitoru, clinical research coordinator at Hospital Universitario de Donostia, an academic medical center in the Basque Country of Spain. "We've now used StudyTeam on more than 30 studies, including trials with our sponsors, so that critical information about patient recruitment activity can be shared with sponsors instantly without duplicate effort. StudyTeam helps us substantially decrease the time we spend managing paperwork for recruitment and enrollment, so that we can focus on what matters most – caring for our patients."
In the first three months of 2023 alone, the number of clinical research sites that started using StudyTeam has more than doubled compared to the same period last year. In addition to the United States, eight other countries have more than 200 clinical research sites using StudyTeam: Canada, Japan, Korea, Spain, Turkey, Mexico, Poland and the United Kingdom; and an additional eight countries have more than 100 sites online each: Argentina, Australia, Brazil, France, Germany, Greece, India and Italy.
"We've used StudyTeam for the last two years to run trials in La Serena, Chile," said Pablo Rios, co-founder and executive director at Centro de Estudios Clínicos IC La Serena Research, an independent clinical research site. "Our customer success representatives at OneStudyTeam have been great partners over the years, understanding our unique needs while operating different trials in multiple therapeutic areas. The support team is dedicated to making the activation and onboarding process simple and thorough. What's more, StudyTeam has been ours to use across any trial and any sponsor even after enrollment is complete."
StudyTeam's global footprint expands as the company continues to invest in supporting both sites and sponsors abroad. Sites can receive customer support in more than 20 languages, including English, Mandarin, Japanese, Korean, French, Italian, German, Bulgarian, Russian, Spanish and Portuguese. Live, expert support is available around the clock with team members physically located all across the globe. The software platform is designed to securely connect sites and sponsors around the world, and satisfies data privacy and security requirements set by international regulatory bodies. In addition to being GxP and 21 CFR Part 11 compliant, StudyTeam is also architected with capabilities that allow users to operate within HIPAA and GDPR guidelines.
To learn more about how StudyTeam helps clinical research sites and sponsors around the globe manage and accelerate clinical trial enrollment, visit our website.
About OneStudyTeam
OneStudyTeam, a member of the Reify Health portfolio, provides the cloud-based software platform StudyTeam to accelerate the development of new and life-saving therapies. StudyTeam brings research site workflows online and enables sites, sponsors, and other key stakeholders to work together more effectively using common technology. The suite of StudyTeam solutions reduces site burden and helps sites pre-screen and enroll more patients, provides sponsors with end-to-end visibility into recruitment activity across all channels, and guides sites in conducting the trial for patients who have been enrolled. StudyTeam is trusted by the largest global biopharmaceutical companies, is used by more than 7,000 research sites, and is available in more than 100 countries. One mission. One team. That's OneStudyTeam. To learn more, visit www.OneStudyTeam.com.
Related Posts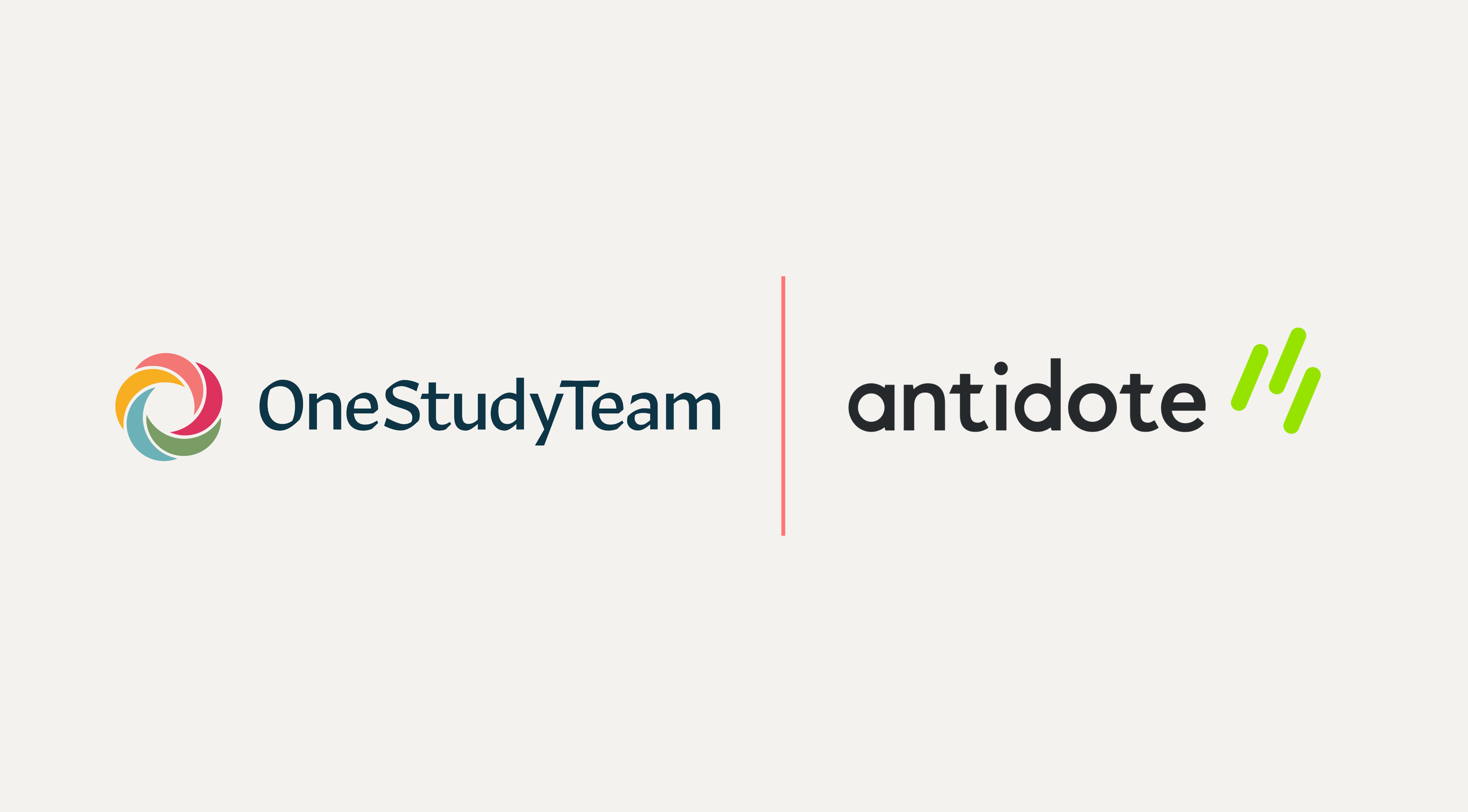 With complementary technology and a shared mission, the partnership ...
Read More