5 Things to Watch for in the First 90 Days of Clinical Trial Startup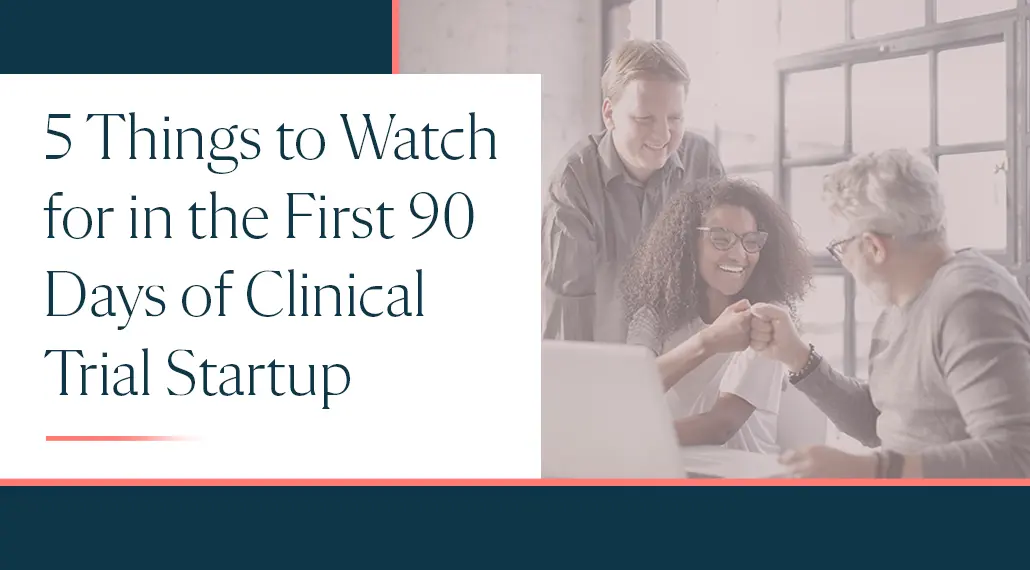 A "wait and see" approach to meeting enrollment goals doesn't do justice to the time and resources invested into clinical trial start-up. Below we outline five potential issues to watch for in the first 90 days of a trial and describe how an established partnership between sites and sponsors can make these stumbling blocks easy to identify.
But first, let's note that by leveraging technology to increase communication and data exchange with sites, clinical trial sponsors can identify barriers to enrollment early on and intervene more effectively. StudyTeam does just that—it's a best-in-class clinical trial management system that provides a seamless, integrated view of patient enrollment for site staff and sponsors. Using StudyTeam on both the site and sponsor sides streamlines workflow and provides valuable data insights from the very start of a trial. OK, on to our five potential issues for trial start-up:
Download our free checklist to evaluate how these five issues could be impacting enrollment efficiency in your trial.
Limited diversity in enrolled subjects
Equitable representation in clinical trial access and resulting data is a growing priority, and most trials have discrete goals for enrolling subjects across populations. Recognizing under-represented patient populations in the early stages of clinical trial enrollment makes it easier to course correct. Trial teams can focus on developing and investing in solutions to reduce disparities in enrollment such as community outreach and patient education. Early recognition of these disparities not only gives a site insight into the need to enroll more participants from a certain demographic. This knowledge also provides a greater opportunity to understand potential factors at the root of this imbalance (such as those discussed in our next points) and develop thoughtful, targeted approaches to solve the problem.
Learn more about solving clinical trial enrollment challenges in our new ebook, Strategies to Fill Gaps in Patient Recruitment and Enrollment.
Restrictive inclusion/exclusion criteria
Real-time transparency in screening and enrollment data allows a trial sponsor to pinpoint overly stringent inclusion/exclusion criteria that consistently present obstacles to successful enrollment. If a number of otherwise well-suited potential participants are excluded based on the same criterion, it may be wise to re-evaluate how important that criterion is to the protocol's goals (and to maintaining patients' safety). Otherwise, a site's recruiting pool can be lost to screening failures.
Barriers to patient participation
Even if a patient is eligible and well-suited for a trial, enrollment may not be feasible if a visit schedule demands too much of their time and energy. Early knowledge of eligible patients who decline to participate in a trial presents opportunities to amend a protocol and hopefully engage more subjects. Barriers to participation may be particularly prevalent at trial sites in more remote locations. Do patients need to travel for hours for each study visit and potentially spend the night away from home? Offering travel reimbursement or re-examining the schedule to determine if any visits could be done locally or remotely could make the trial more feasible for patients. Understanding these issues as soon as they emerge offers the best chance of making efficient changes before too much time and too many patients are lost.
A limited patient pool
Are patients only being recruited from a known pool already affiliated with the site and its providers? Are site staff seeing the same potential patients time and time again? Paying attention to these data can help sponsors identify routes for further successful recruitment efforts in the remainder of the trial. If a site is having difficulty enrolling and is working only from a known group of patients, leveraging clinical trial management and recruitment resources (like SubjectWell, a OneStudyTeam partner) can extend the site's reach much further. This not only saves precious time and resources but also helps to ensure that data are collected from the broadest patient pool possible.
Lagging trial sites
Every trial site is different, and quick enrollment at one site doesn't necessarily mean eligible patients will be pouring into another site. Data exchange and real-time communication with sites via StudyTeam helps sponsors identify and intervene with trial sites that are facing issues with screening and enrollment. Study coordinators are busy—regular check-in calls or emails about their site enrollment status are just one more thing on their plate that won't make the job any easier. Having automatic data exchange about the status of patient screening and enrollment takes that task off of their shoulders and lets sponsors know when it may be time to step in.
To learn more about how trial sites and sponsors can work together to maximize enrollment efficiency and the support offered by OneStudyTeam, watch our webinar with Rebecca Goldfaden from East Coast Institute for Research. Looking to assess progress in the first 90 days of your clinical trial?
Related Posts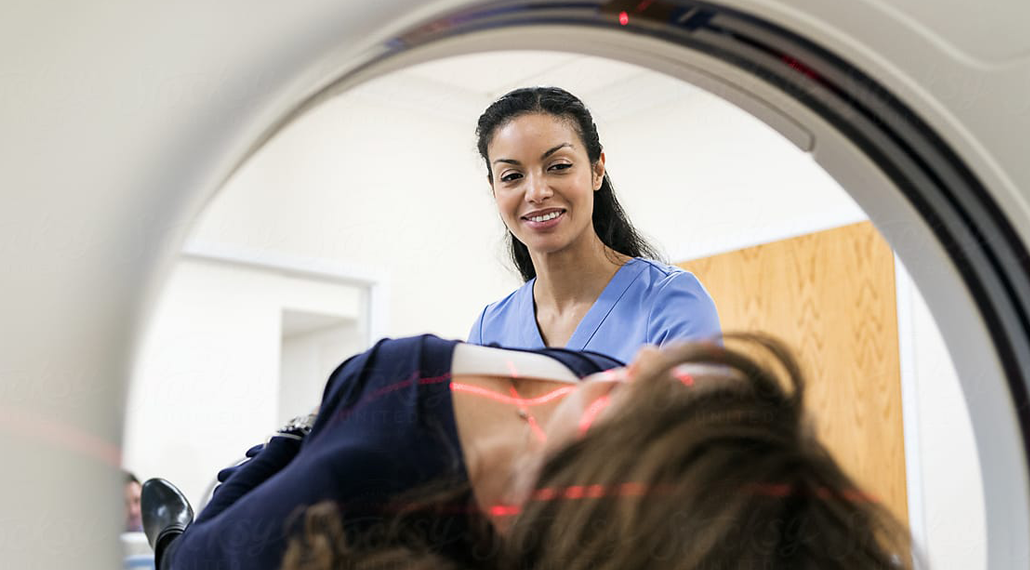 Every sponsor should invest in protocol feasibility analysis when ...
Read More