Tips for Optimizing Screening and Enrollment in Clinical Trials
Many sponsors want to improve the efficiency of their pre-screening and enrollment funnel. The challenge? Staying on top of clinical trial enrollment trends without burdening sites with more data entry or endless check-in calls. The good news is that there no longer has to be a trade-off. By planning ahead, sponsors can select the right sites and empower them to meet their enrollment goals. Here, we outline several strategies for achieving this, with the help of some collaborative software solutions. Strategies like these helped Amgen enroll a global study two weeks ahead of schedule during the COVID pandemic.
Focus on feasibility in site selection
For long-term success, sponsors need to know which sites are equipped to meet their study goals. This upfront vetting ensures that a sponsor's investment in selecting and initiating a site — an estimated $20,000 to $30,000 — ultimately pays off. As it stands, roughly 10.9% of initiated sites are never activated, wasting considerable time and resources (particularly for sponsors launching large, multi-site trials). Additionally, about half of sites under-enroll or fail to enroll a single patient - sites that fail to enroll a single patient are known as "zero-enrollers". Technology can help sponsors maximize their investment in site selection and initiation. For example, after implementing StudyTeam across 28 trials, to date, Amgen has reported a 77% reduction in zero-enrollers.
With this in mind, feasibility should be a priority from the start of the site selection process. While the exact criteria will depend on the study's specific enrollment goals, key overarching questions include:
Do their facilities and providers have the capacity to support the protocol visit schedule for the number of patients the study aims to enroll?
Do protocol procedures require equipment that may be in high demand in a smaller or more remote site?
Even well-equipped sites can't efficiently meet a trial's enrollment goals if there aren't eligible patients to recruit. Reviewing a site's patient population with a protocol's pre-screening criteria in mind can ensure that an eligible pool of subjects is in place before a site is selected.
Maximize study start-up efficiency
Running a streamlined start-up period minimizes costs and reduces the stress and inconvenience associated with this phase. However, the process of selecting and launching trial sites now takes an average of 31.4 weeks for Phase II and III trials. Despite new technology, that's a month longer than the average seen 10 years ago.
Several approaches can be taken to make clinical trial start-up more efficient. More than half of this time is associated with activities such as contract and budget negotiations, so considering a site's preparedness for these processes can save time in startup. For example, sites used in prior studies may be more prepared than sites starting from scratch, with prior contracts and budgets providing a blueprint for a new trial. Additionally, conducting meetings and negotiation processes virtually, when possible, can increase flexibility in scheduling and eliminate travel time, making administrative progress more efficient.
Get smart about recruitment and enrollment
Getting eligible patients referred to a trial site is only half of the battle — they need to advance through pre-screening and screening before study treatment can begin. Tracking these steps can generate a wealth of data to guide future recruitment practices and improve efficiency. However, these data are often not organized or exchanged successfully between sponsors and already overwhelmed site staff. As a result, the data may never be collected and put to use.
This gap in communication between key study players can cause eligible patients to fall through the cracks. That's why OneStudyTeam recently implemented a referral partner interface (RPI) for StudyTeam users. RPI enables a sponsor's recruitment partners or platforms to automatically route and import patient candidates directly into the site's system. Sponsors get ongoing visibility into the pre-screening and enrollment processes – without endless check-in calls.
With timely information, sponsors can identify trends in the data and intervene as needed to resolve any enrollment challenges – for example, flagging any stringent inclusion and exclusion criteria for subjects that may be holding back study enrollment. Visualizing these trends in StudyTeam can help sponsors identify roadblocks early to get enrollment on track.
Every step of the recruitment and enrollment process contains valuable data that can and should be used to maximize trial efficiency. With StudyTeam's referral partner interface, this data is available to both sites and sponsors in real time. Rather than simply looking to expand the recruitment funnel, they can use this data to optimize clinical trial pre-screening and enrollment and to identify and address any roadblocks.
When combined with early steps to validate sites and maximize start-up efficiency, site operations can be set up for success as early as possible, saving time and resources. This is what makes lifesaving research possible.
Learn how these strategies helped Amgen enroll a global study 2 weeks ahead of schedule.
Related Posts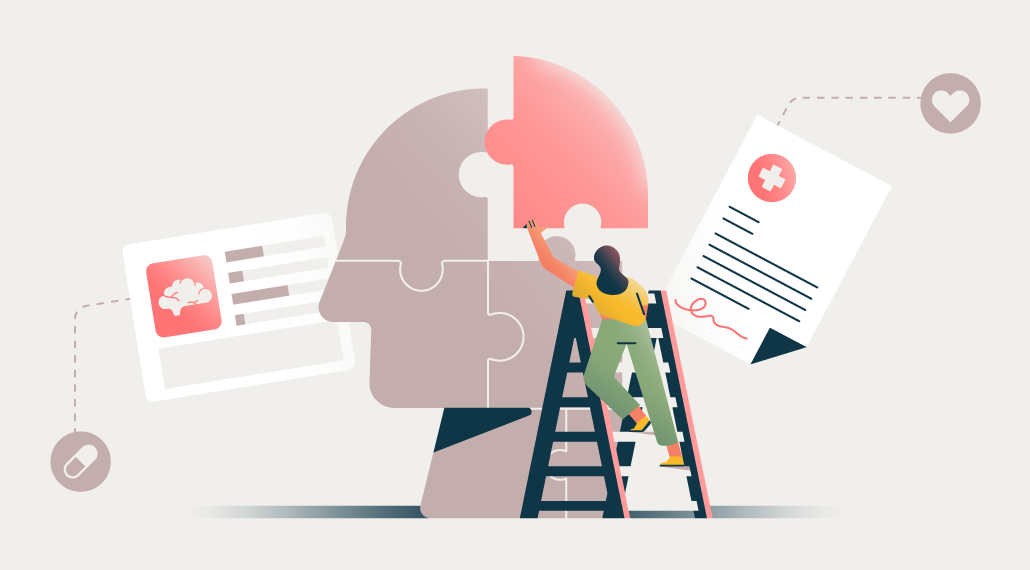 Clinical trials focused on Alzheimer's disease treatment have been ...
Read More