How Merck and OneStudyTeam Collaborate to Make Life Easier for Sites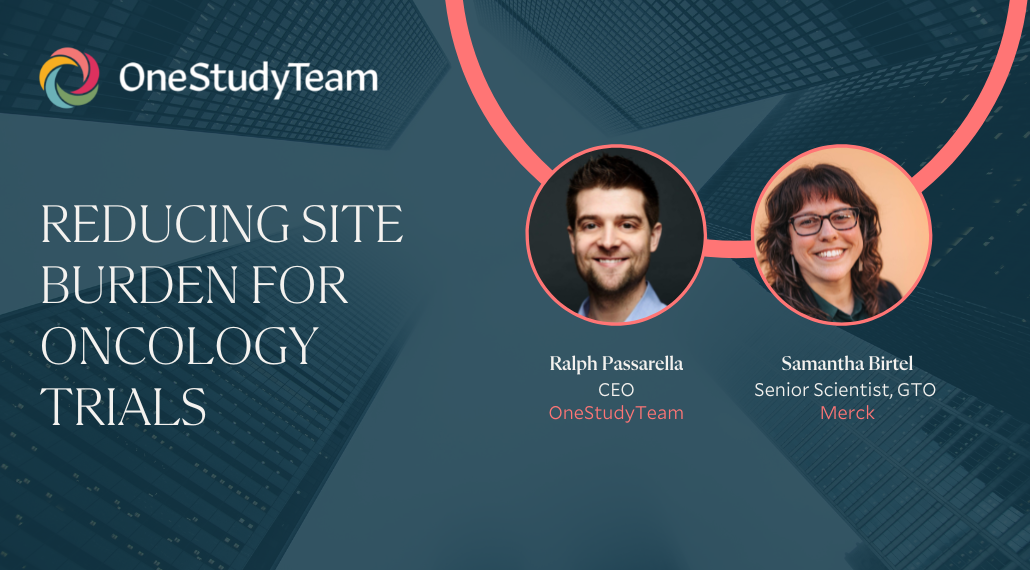 At ACRP 2022 in Orlando, Merck's Samantha Birtel, global trial optimization senior scientist, shared Merck's strategy to reduce site burden alongside OneStudyTeam CEO Ralph Passarella.
Merck's Global Trial Optimization (GTO) team is on a mission to optimize clinical trial feasibility and execution through integrated data-driven expert analysis and recommendations. To achieve this mission, Merck's GTO team provides high-value operational insight to clinical trial design, geographic and cycle time parameters for study conduct, and recruitment and retention strategies/tactics to meet business objectives and enrollment goals. At ACRP 2022 in Orlando, Merck's Samantha Birtel, global trial optimization senior scientist, shared Merck's strategy to reduce site burden alongside OneStudyTeam CEO Ralph Passarella.
Merck uses StudyTeam to reduce common site burdens:
Tracking potential study candidates for long periods of time prior to eligibility is inconsistent and leads to dropped and missed patients
Repeatedly providing pre-screening logs and recruitment updates to sponsors using manual methods duplicates work for sites
Planning study visits and events for complex studies is difficult, and study deviations can easily occur
Retaining patients through long-term follow-up after treatment
Reporting on patient recruitment in underrepresented populations
Read key some of the key takeaways (edited for readability) from the conversation at ACRP:
Ralph Passarella: Merck and [OneStudyTeam] share a fundamental belief about making life easier for sites. It's not just enough to make up for the burden placed on sites in the last few decades—we also have to account for the new types of protocols and make sure we're doing everything we can to help sites. Through our visit management tools, we're reducing cognitive overhead to make sites' lives easier by bringing more and more of the sponsor's protocol to the site.
Samantha Birtel: We want to provide tools that are truly helpful to sites to execute difficult trials. With StudyTeam, our own internal stakeholders are seeing big benefits, too, especially study managers and clinical scientists. Our CRMs and CRAs say StudyTeam greatly reduces their workload every week when they have to collect information from sites.
For the global trial optimization team at Merck, we used to create our own versions of visit window calculators manually. It was quite cumbersome to create those spreadsheets and update them when there were amendments. Now [OneStudyTeam] does all that for us, both in StudyTeam and through a spreadsheet version.
We started with a small pilot of studies in the U.S. and grew from there. Everything kept growing until we moved on to all of oncology, and we offer StudyTeam globally to all those sites.
The key thing we've honed in on with site reception is that we help sites see a demo. Our CRAs help sites carve out time to see a demo of StudyTeam, and once they see that demo, about 90% of sites want to use it; 93% of sites use StudyTeam on other Merck studies once they start using it. Now we're using StudyTeam beyond oncology, in general medicine, infection, and vaccine studies.
We're currently partnering with [OneStudyTeam] in 41 countries, and their team helps us work with individual country rules in all of them. By taking and incorporating stakeholder feedback, we've been able to streamline operational setup of StudyTeam for each trial.
As someone who used to work for a site, I understand how beneficial the pre-screening logs and visit window management calculators in StudyTeam are for our sites. Through one of our websites, patients can refer themselves through merckoncologyclinicaltrials.com, and their responses get populated in StudyTeam. We're also able to give sites the option to track study patients long term. Diverse enrollment in clinical trials has become a priority to track in real time, so it's really useful to be able to follow patients through the enrollment funnel.
Discover why 93% of Merck sites that use StudyTeam choose to use it on additional studies
Related Posts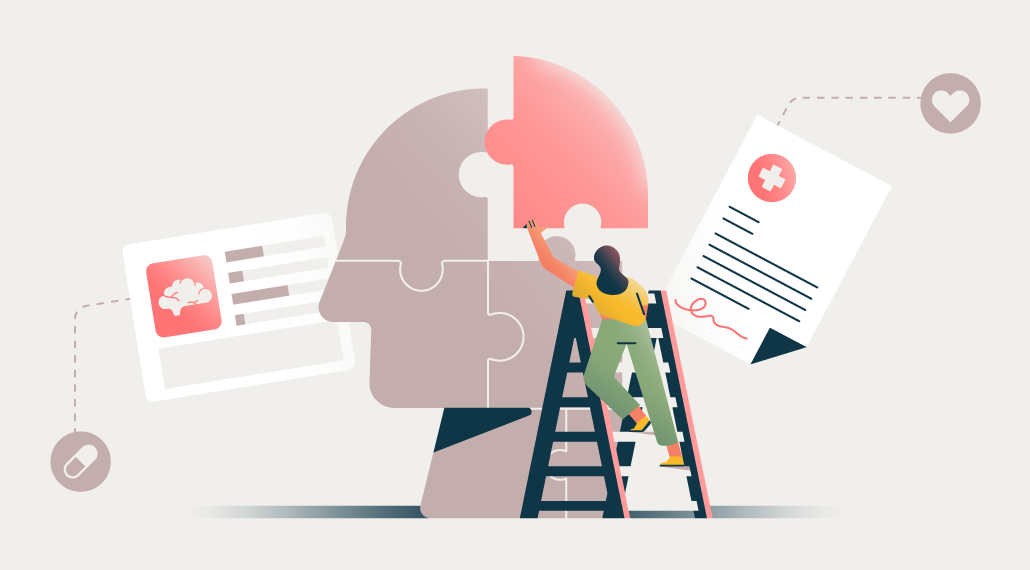 Clinical trials focused on Alzheimer's disease treatment have been ...
Read More