Need Your Global Clinical Trial to Enroll Faster? StudyTeam Can Help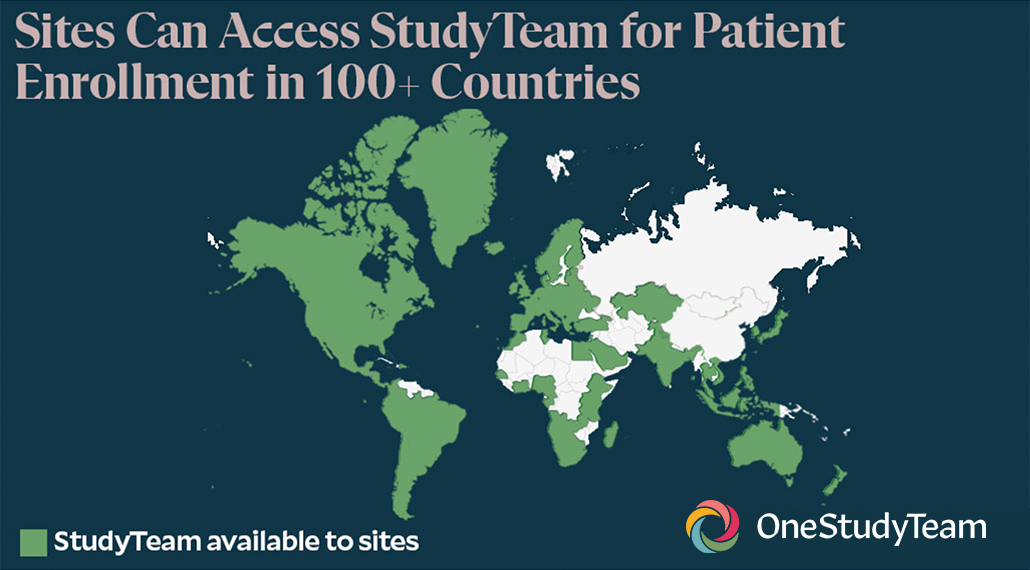 OneStudyTeam expands to more than 100 countries and 2,700 clinical research sites.
Sixty-five percent of actively recruiting clinical trials are open to patients outside of the United States [ref], while 69 percent of all patients that get enrolled in a clinical trial live outside of the United States [ref]. Clinical trials are clearly global, and so are the pains experienced by site staff. Whether in Germany, Japan, or Jordan, research coordinators have more work to do than ever before. That's why, on top of everything sites must do, asking the majority of them to navigate time and language barriers in addition creates bottlenecks that ultimately slow down the development of new, life-saving therapies.
Clinical trial technology needs to provide sites outside the United States with incredible user experiences and world-class support too. Clinical research sites should not be asked to communicate in another language or work odd hours in order to get training to learn a new system. Research coordinators, sponsors, and CROs should all be able to work in a single, secure system that meets regional needs and allows everyone to share information transparently, securely, and in real time.
Sites in 100+ Countries Can Manage Patient Enrollment in StudyTeam
To simplify and streamline global patient enrollment, we knew StudyTeam needed to be a global solution for both sites and sponsors.
One year ago, StudyTeam was available in just 12 countries. In twelve short months, we have expanded that availability to more than 100 countries. This rapid expansion is the byproduct of years of work across every part of our team – Compliance, Engineering, Data, Customer Success, and more. We have invested heavily in making the StudyTeam platform and the entire experience of working with OneStudyTeam special for sites in every country where we operate because we believe that way of thinking is necessary to move the industry forward.
More than 2,700 clinical research sites have already activated StudyTeam around the globe with more new sites working with us every day. Now, sites in 100+ countries can receive customer support in English, French, Italian, German, Bulgarian, Russian, Spanish, Portuguese, Korean, and Japanese, and the list keeps growing. Live, expert support is available around the clock based on region. StudyTeam users can view all the languages and time zones we support in our Support Center.
Our expanding customer support capability is just one example of OneStudyTeam's investment in providing clinical research sites with advanced solutions to manage global clinical trial recruitment and patient enrollment activities that drastically reduce the manual work historically required of them.
Clinical trials are incredibly complex and need to be managed on a global scale. The world's top biopharmaceutical companies and global research sites rely on comprehensive access to StudyTeam to do just that.
We're excited to reach this milestone, and are working tirelessly to make StudyTeam available in every country where clinical trials are run.
Learn More About StudyTeam
StudyTeam users can find more information on the local language resources available to them in our Support Center. If you'd like to learn more about using StudyTeam, book a demo and a member of our team will reach out to you. To learn more about our global expansion, view our announcement here.
Related Posts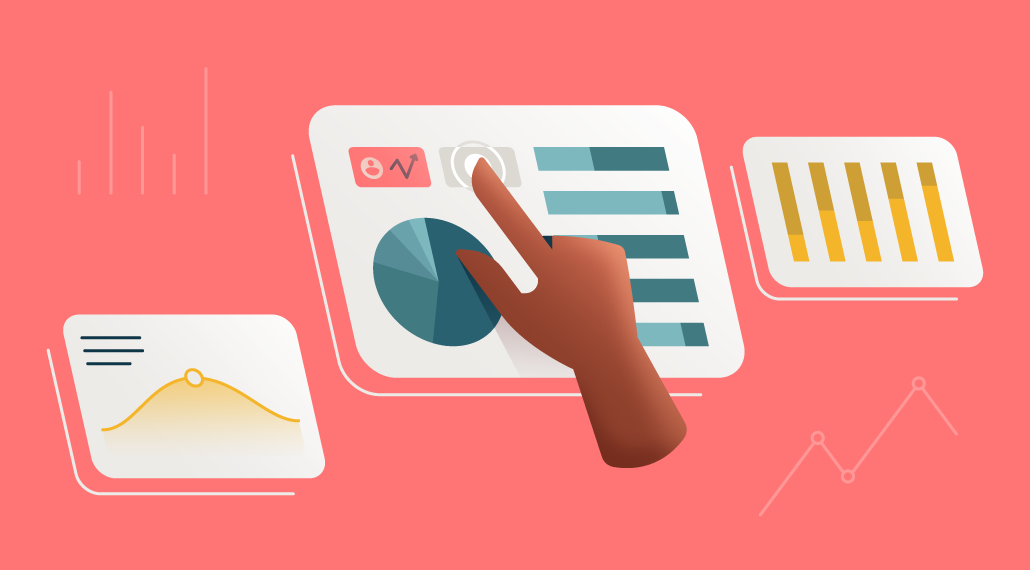 Even if your clinical trial enrollment is on track, it is still ...
Read More